Don't Get Stuck In A Rut With Your Psychic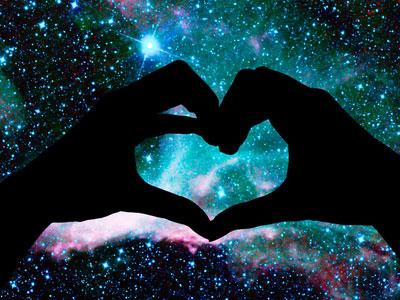 Being an empath definitely has its pros and cons. I use my empathic ability every day in every psychic reading I do. I connect with a person sensing their emotional state. Sometimes it's happiness, sometimes it's sadness, sometimes it's love, and sometimes anger.
When I was younger it was hard not to carry my psychic work over into my own life. I would talk to a client who was broken hearted over losing a loved one through death, or a bad breakup, and after the reading those feelings would stay with me. It took some years to get to the point where I could shut those feelings off.
Sadness is the hardest for me to deal with. When I am reading for someone who is hurting emotionally, it touches my heart. I actually experience the same feelings of sadness they are feeling. It can be devastating for me, because those feelings are amplified for me, but with many years experience I have learned how to deal with them.
The Empath is often said to have such a great degree of empathy that they can literally feel what others feel, and thus intuitively know many of the yearnings, sensitivities, tastes and even thought patterns of the people they're around ~ Aletheia Luna
Being empathic also helps me connect with someone's beloved. I can feel their feelings and that helps me tell them what the other person is thinking and feeling. Sometimes I have to deliver bad news. Some people can handle that, and some can't. I don't enjoy giving bad news, but it's something that I have to do and I always try to deliver bad news in a kind and gentle manner. Everyone wants the truth when they call for a reading, but only some can handle it… and some simply can't.
A quiet and private place to do my psychic readings is essential for me. I have a sound proof office with no distractions. I feel that you can't give an accurate psychic reading without this. There is no multi-tasking while I am reading for someone. You  won't find me surfing the Internet or doing anything but concentrating on the reading. You'll never hear background noise when talking to me. Maybe that's why I have so many regular and repeat clients. Ever got a reading… and heard the psychic washing dishes or feeding their pets in the background? I have.
Because I am empathic I am sensitive to others feelings. You have to like people to do this job. A positive attitude is a plus too. You can tell a lot about a psychic reader by just reading their blog or website, so always do your research before you choose someone to read for you. A psychic reading should leave you with hope, but also tell you what you need to avoid, without making you feel hopeless.
It's truly a magical and mystical experience if you have the right reader! Don't get stuck in a rut. If you feel you and your psychic are just not connecting, don't be afraid to step outside your comfort zone and try someone new. I tell my clients to go and get a second opinion if they feel they need one. My feelings won't get hurt and if I'm accurate you will be back for another reading from me in the future.
About The Author: Lani

Lani is a third generation psychic, who inherited her gifts from her mother and grandmother. In addition to her skills as a clairvoyant and dream interpreter, she is a natural born empath, and can feel what others feel. She can feel your difficulties and immediately pinpoint your dilemma. Through this gift, she can accurately guide you to make the right decisions that will improve your future. Get a psychic reading with Lani now at PsychicAccess.com