Is Your Ex Still Thinking Of You?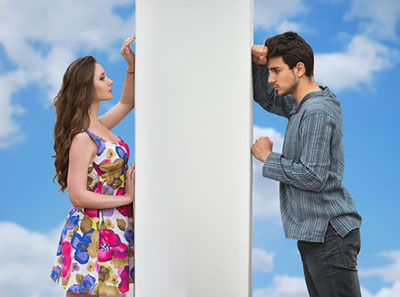 Have you recently gone through a break-up, or are you taking a break in your relationship? Whether it's been a while, or just recently since you've been in contact with them, there are usually questions that start to come up. Does my ex still think of me? Does my ex miss me? Is this door closed between us, or is there still a future?
There are certain signs to look out for in order to determine if your ex is still thinking of you. It can be a difficult decision to decide to wait for an ex to return, or to move on to the next chapter, but by looking out for these signs you can determine if they most likely will return to your life. If you watch for these signs you can wait for them to reach back out to you.
The reason it hurts so much to separate is because our souls are connected ~ Nicholas Sparks
They may 'accidentally' call you or run into you while you are out. They might purposely set up situations in which they know they will see you. If you have noticed your ex while you are out in public, or have received vague phone calls from them, you can be sure that this is done because they are missing you.
Another way to tell if your ex is thinking of you is to talk to mutual friends. If they have been talking about you more recently, or have been trying to see what you've been doing, it's because they are wanting to reach out. Many times they will talk to close family members or friends about you. If you receive a call from someone in their family it is most likely because they have been asking those close to them for advice on the relationship.
If you notice your ex calling you frequently, it is probably because they want to see if you are available. They may find different reasons or excuses for making contact, but the real purpose is to stay in contact with you.
Another thing an ex may do in order to keep a door open between the two of you is leaving their stuff behind. If your ex has yet to get their things back, the purpose it to prolong contact with you.
In true love the smallest distance is too great, and the greatest distance can be bridged ~ Hans Nouwens
If you find yourself still thinking of your ex frequently, or still feeling very connected to your ex there are good changes the two of you are still keeping a door open. You may find yourself dreaming of this person or having them randomly pop up in your thoughts. This is a good sign the connection has not faded between you two.
It is important to have closure with the past and remain open when your ex does contact you. Try to avoid looking on social media or checking in with your ex. Instead focus on yourself during this separation. If you and your ex are meant to be, then things will come back together in its own time. The quickest way to bring an ex back is to focus on yourself in order to put the most positive energy forward.
About The Author: Summer

Summer resides on the East Coast and is a skilled Energy Worker, Tarot Reader and Counselor with a Master's Degree in Psychology. Over the last ten years, her compassionate approach has empowered many clients to overcome difficult life situations. Her clear Intuitive answers, coupled with her counseling credentials, make her the ideal practitioner that her clients return to for advice. She specializes in the areas of love, career and relationships, and clients testify on how accurate her predicted timelines have been. Many also report on relationships that have been restored, thanks to her sage advice. If you'd like to relieve anxiety, find answers and know what the future holds for you on any situation, you can find Summer at PsychicAccess.com.