Pets In Heaven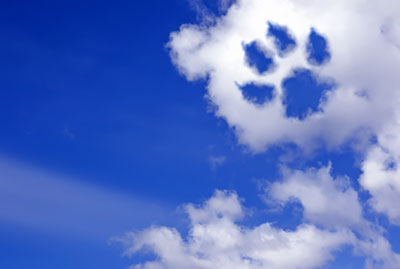 It is a very sacred experience having pets here on your earth dimension. as it opens up many opportunities for you to continue with your expansion and your evolution here on this planet. There is a purity and sanctity in their love for you that you will find no place else.
Your pets bring many gifts and blessings to you, helping you to stay present in your life, in your day and if you are able to bring your pets to work on occasion, if at all, this is a very healing experience for you both.
Julie is quite privileged to be able to work at home. In the beginning, her pets were quite an annoyance as she went about busily with her tasks, but as she began to open up to the idea of being more present, more aware and not so caught up in the busy-ness of doing, she began to realize a great opportunity that her pets presented to her.
If I have any beliefs about immortality it is that certain dogs I know will go to heaven, and very very few people ~ James Thurber
When your pets come to you for love and attention, take a moment to acknowledge that instead of shooing them away with irritation. For when your pets come to you on their own, there is so much more behind that interaction than what you are aware of. Your angelic team has many ways to communicate with you and they often use your pets as one.
They might see you, your angels, feeling depressed or anxious or sad and they will give your pet a nudge to comfort you to be near you offering healing. Your pets are a vehicle for your angelic team to heal, to comfort, to open your heart to being present in your life.
So, whether you have pets here now with you, or pets in heaven take a moment to feel their immense, deep abiding love that they have for you. We invite you to call in your pets who are in spirit. Take a nice deep breath, allowing yourself to relax and open up to receive communication from your pets in heaven. Feel all the furry little friends coming forward, dancing with joy. There is much mischief here, much energy and excitement. Feel their immense love. Allow yourself to be bathed in this beautiful energetic frequency that your pets are now offering to you. Endless, infinite, no criticism or judgment only perfection.
Their love has no attachments or expectations. Their love holds no grudges or harbors any guilt. Their love is as close to Divine love as you will ever get, aside from the love of a baby. Allow yourself to tune in and connect with their glory, for they are constantly with you helping you from the other side. They are part of your angelic team now. They come to you often offering hope, encouragement and their undying love.
Grieve not, nor speak of me with tears, but laugh and talk of me as if I were beside you..I loved you so- 'twas Heaven here with you ~ Isla Paschal Richardson
Open up to receive this beautiful attunement to the connection you have with your animals in heaven. Letting your own self doubt and disbelief dissolve. As you set aside your rational mind and surrender into this space of communing with your pet in heaven, many possibilities begin to open up in your connection with the other side.
Not only with your pets but a deeper more lasting connection with your angels and your loved ones in spirit. Your pets can often be the bridge, the bridge to communication with the afterlife. Allow these blessings to come into your life now. Open up and receive.
Remember you have a plethora of angels helping you to align with your highest good. Ask for help and be open to receive it.
I am Metatron and I have spoken here today.
*Adapted from a recent weekly energy report channeled from Archangel Metatron.
About The Author: Julie

Julie is a psychic Medium, healer, and spiritual educator from Wisconsin with a plethora of metaphysical credentials too long to list here. After her father's passing, almost eighteen years ago, she fully embraced her natural gifts as a psychic Medium and now works full-time helping others all across the globe with spiritual readings and teachings from the beyond. She is the host of two radio shows, the owner of her own healing business since 2007, and heads an online University for international soul development (HSU). Julie is a Channel for Archangel Metatron, delivering clear messages to clients that transform their lives. If you'd like to experience this highly qualified and gifted metaphysician for yourself, you can find Julie at PsychicAccess.com.


This site uses Akismet to reduce spam. Learn how your comment data is processed.