A Woman Of Substance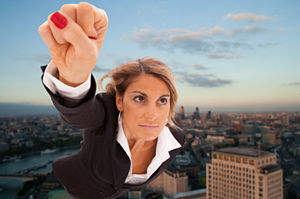 When life hands a bag of 'fertilizer' to a woman of substance, instead of wasting her time and energy feeling sorry, she boldly asks for yet another one, because she is planting a metaphorical garden.
When love breaks the heart of a woman of substance she uses the pain to fuel the fire of hope in her soul, because somewhere out there still exists the love of her life.
When the dirt of mistakes piles up around a woman of substance she pushes up through the weight of the soil for, just like a seed in the ground, the struggle to reach the light gives her life.
Woman must not accept; she must challenge. She must not be awed by that which has been built up around her; she must reverence that woman in her which struggles for expression – Margaret Sanger
When the judgment of others cuts a woman of substance, she studies the wounds of humiliation, learns from them and then with dignity and kindness shares the wisdom she gains, because she knows that forgiveness is so very empowering.
A woman of substance wakes each day with a gracious sense of gratitude for being just exactly who she is and for knowing what her purpose in life is every sacred moment that she breathes the divine light of life.
© Heartlight
About The Author: Heartlight

Heartlight is an "Empathic Coach" with a lifetime of developing of ESP. With 16 years of working as a Psychic Adviser, (the last 7 years of adding Life, Motivational and Relationship Coaching training into the mix), she maintains a very loyal following at PsychicAccess.com. She goes beyond simply sharing messages about things that are hidden from her clients awareness along with information she receives about their future. Heartlight also coaches her callers to use the messages that come through her empathic gifts for their own highest good by blending kindness, humor and wisdom into her readings. Get a reading today with Heartlight at PsychicAccess.com.