Magnetize Your Soulmate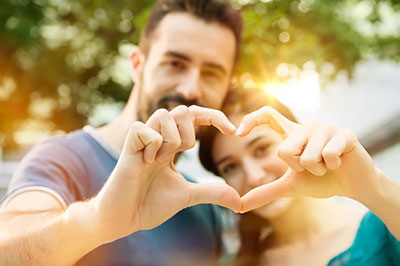 Today we would like to talk to you about attuning to your soulmate. You can open up and expand to that beautiful frequency of a partner in this lifetime. We are here to remind you that your life on this Earth planet is what you create.
You have a multitude of options. You have endless possibilities and opportunities for love, for joy, for expansion. Your thoughts are continually creating your reality.
If you desire a life partner here on this earth plane, it is within the scope of possibilities for you to create that, through your thoughts, through your vibration, through your energy. And if you desire not to have a partner here in this lifetime, you too, can create that reality for yourself.
In all the world, there is no heart for me like yours. In all the world, there is no love for you like mine ~ Maya Angelou
Too often we see you giving your power away. Too often we see you caught up in worry and fear and loneliness. It is a state of vibration that creates this reality for you. We cannot remind you of this simple basic truth enough.
There is a default that as a human being you function on. It is the wiping of your memory as you came into this physical body. It is the default of the human ego. As you awaken, as you experience enlightenment, you remember and you realize that your feeling of powerlessness is an illusion. You uncover the truth – that you are a powerful, magnificent manifestor of your reality.
You do not have to live your life on default, allowing the whims of the world to create discourse and disharmony in your life. Take back your power. Stand in your joy.
Find something to be grateful for, something to love in your life. This is the bridge to magnetizing your soulmate to you. This is the bridge out of gloom and doom into a miraculous life filled with love, joy, bliss and the perfect life partner to walk this amazing journey with you.
Soulmates resonate on many levels. Something deep in me recognizes something deep in you that is sacred ~ Annette Vaillancourt
It is possible. You hold the key and you alone have the power.
Remember you have a plethora of angels helping you to align with your highest good. Ask for help and be open to receive it.
I am Metatron and I have spoken here today.
*Adapted from a recent weekly energy report channeled from Archangel Metatron.
About The Author: Julie

Julie is a psychic Medium, healer, and spiritual educator from Wisconsin with a plethora of metaphysical credentials too long to list here. After her father's passing, almost eighteen years ago, she fully embraced her natural gifts as a psychic Medium and now works full-time helping others all across the globe with spiritual readings and teachings from the beyond. She is the host of two radio shows, the owner of her own healing business since 2007, and heads an online University for international soul development (HSU). Julie is a Channel for Archangel Metatron, delivering clear messages to clients that transform their lives. If you'd like to experience this highly qualified and gifted metaphysician for yourself, you can find Julie at PsychicAccess.com.


This site uses Akismet to reduce spam. Learn how your comment data is processed.