Change Your Thoughts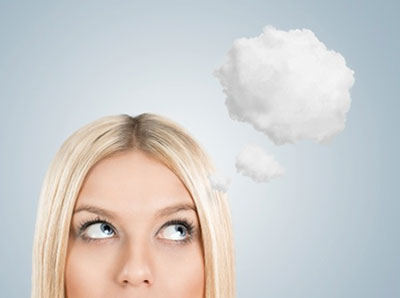 Thoughts are a very important aspect in life. If you are having a good thought, you're having a good day. If you are having a bad thought, you are having a bad day. Thoughts are vital in our daily life design. Thoughts can make you, or break you.
It all starts with your thinking. You can decide if you're going to be having a good day, or bad day. You are the only one who can decide if you are going to think negative or positive thoughts. You alone own the power of your thoughts.
Think about it. You could be having the greatest day in your life and all of a sudden you think of something negative and the good day just turned into an awful day. You alone have the power to control your thoughts. Only you know your thoughts. You also have the power to share them, or to keep them to yourself. Your thoughts are yours. No one knows your thoughts, but yourself. It is something private.
Positive thinking is more than just a tagline. It changes the way we behave. And I firmly believe that when I am positive, it not only makes me better, but it also makes those around me better ~ Harvey Mackay
Make a decision today to think positive thoughts. Meditate and say to yourself, "No more negative thoughts!" Try to only have a positive focus on that situation that you think that is a negative one. Focus strongly and bring the positive out of it. Always be positive in your thinking.
Take five minutes out of the day and just focus on positive energy. See a beautiful white light that is surrounding you. You are meant to be happy, you are meant to be complete. Have that alone time, just you and your innermost thoughts. Focus on the joy and the positive things in your life.
Keep the negative thinking out, it will not get you anywhere. It will just ruin your good moment. You deserve to be happy, you deserve to have a positive vibe and only you can control it. Whatever is negative that you're facing right now in your life, surround it with positive thinking.
Keep repeating to yourself, "I am okay. I am in control of my thoughts. Negative thoughts do not affect me." Remember only you have the power of your thoughts, so keep thinking good thoughts and your days will definitely be less stressful.
About The Author: Sabrina

Sabrina has worked as a professional psychic since 1989 and owns her own successful psychic business. Prior experience includes employment with prestigious psychic companies, which served as an excellent training ground that eventually afforded her the wonderful opportunity to go into business for herself. For over twelve years, she has dispensed psychic counseling and changed the lives of more clients than she can possibly count. Her aim has always been to empower people with choices so they may fully utilize the free will given to them by the Higher Source. You can get a psychic reading from Sabrina at PychicAccess.com