Taking Care Of Yourself Is Necessary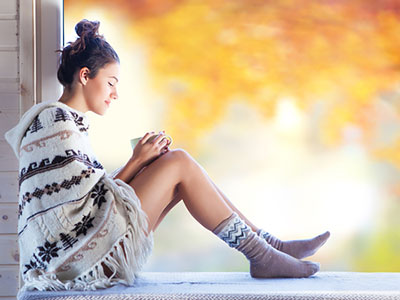 With so many unexpected world events recently, a lot of people are feeling stressed, dismayed, worried and anxious. In such perilous times as we are currently facing, it is vitally important to practice self-care.
What do I mean by self-care? From an intuitive's point of view, after years of working in the psychic field, I have learned that it is important to take care of yourself first and foremost. Is it selfish? Definitely not. It is selfish to take care of everyone else around you, without taking care of you first. You will not have anything to give of yourself if you do not give to yourself first.
It is like being on an airplane, and when the plane is going down, the oxygen masks come down. If there is a child with you or a frail, elderly person, it is best to put the oxygen mask on yourself first and then the child or other person. Because if you don't, you will probably not be able to help them.
Caring for myself is not self-indulgence, it is self-preservation, and that is an act of political warfare ~ Audre Lorde
In some instances, you may need to avoid the television news, social media, and all other media sources through which the outside world is attempting to intrude into your personal space. I have been doing so myself more and more lately. I feel like I am hiding and avoiding real life, but in reality I am taking care of myself and my psychic self.
I am highly attuned with my external environment. I have learned the hard way, throughout my many years working in this field and growing up in a negative environment, that it is up to me to protect myself, and for me alone to decide what I allow into my psychic energy field, and what I do not. It is called being discerning to the energies coming into your field, or aura.
Here are some self-care tips to help you deal better with the chaos and mayhem in the outside world:
Meditate Daily
Five minutes a day may be enough. Some of my clients tell me their minds are too busy and they still hear the chatter. Let the chatter continue, acknowledge it and let it go. Be gentle and easy on yourself.
Avoid Negative Media
I am not saying to avoid it altogether, as some knowledge about world events can be important. However, it is better to limit your daily exposure to media.
It is only when we feel deprived that we resent giving to others. Self-care does not mean you stop caring about others; it just means you start caring more about you ~ Beverley Engel
Practice Self-care
Take better care of yourself. Getting a massage, walking out in nature, reading some positive literature, getting enough sleep and eating a healthy diet will help you deal better with daily stresses.
Take a cleansing bath using Epsom salts or sea salts. These type of baths are not only relaxing, but they clear all the junk attached to the aura. Try one and you make become addicted to them!
Live In The Moment
Finally, make yourself live in the present moment as much as possible. Worrying about the future and what might happen will drive you to insanity.
Living in the world today can be stressful, but know that you are the deciding factor in what you allow into your energy field, and what you don't. Taking care of you is the most important thing. Taking care of yourself is not selfish…it is necessary.

About The Author: Angelic Amy

Amy's two near death experiences (NDE's) pushed her natal psychic abilities into overdrive and her story is featured in a famous psychic medium's new book! She's experienced a rich life full of more ups and downs than most encounter in a lifetime, which has only helped her connect to her clients on a deeper level. Tapping into her clairvoyant, clairaudient and Mediumship abilities, Amy is a prominent radio show host, has appeared on other radio shows, and is a popular Tarot reader at Psychic Fairs and parties. This native New Yorker is an experienced energy healer, a Reiki Master, and channels gentle Angelic energies through an Integrated Energy Therapy Technique. It's an honor for Amy to help you in your time of need. If that time is now, you can find this gifted psychic at PsychicAccess.com.