Divine Order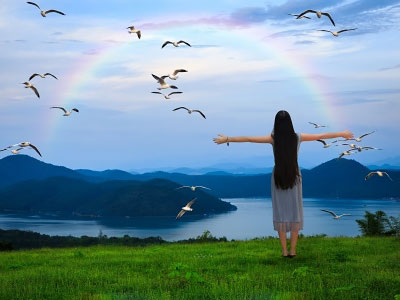 Sometimes you try to force things to happen, or in your over-excitement you actually block the coming, the creating of that which you desire. Understand that there is always a Divine order that is occurring simultaneously within your human framework of time and space.
Divine order is that which occurs when you allow the angelic realm, your spiritual council, and God to co-create with you. When you are in the flow of divine order in your life, things become easy and effortless, frustration dissolves and a beautiful trust rises up within your being, unshakable faith and belief.
When you are forcing your will in your life, and trying to push things through you come up against walls. There is much struggle, irritation and frustration.
Understanding divine order is to establish the kingdom of love ~ Sunday Adelaja
You can feel the difference between the two energies even as I speak of them. One is constrictive and confining the other is open and expansive. As you become a master creator in your life be aware of how Divine timing and Divine order is constantly at play. And if that which you desire does not show up trust and know that it is always for your highest good.
Things are always happening for you, not to you. Release your attachments and trust that you are never alone and we are always here working with you.
Remember you have a plethora of angels helping you to align with your highest good. Ask for help and be open to receive it.
I am Metatron and I have spoken here today.
*Adapted from a recent weekly energy report channeled from Archangel Metatron.
About The Author: Julie

Julie is a psychic Medium, healer, and spiritual educator from Wisconsin with a plethora of metaphysical credentials too long to list here. After her father's passing, almost eighteen years ago, she fully embraced her natural gifts as a psychic Medium and now works full-time helping others all across the globe with spiritual readings and teachings from the beyond. She is the host of two radio shows, the owner of her own healing business since 2007, and heads an online University for international soul development (HSU). Julie is a Channel for Archangel Metatron, delivering clear messages to clients that transform their lives. If you'd like to experience this highly qualified and gifted metaphysician for yourself, you can find Julie at PsychicAccess.com.