Loved Ones In Spirit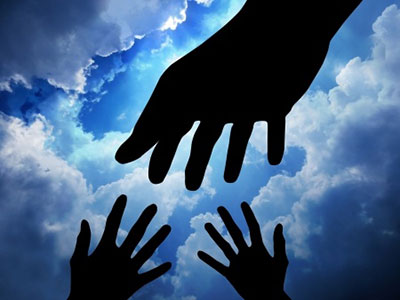 Know and trust that your loved ones in spirit and furry friends in Heaven are ever present in your life on this Earth.
They want you to know that they are sending their love and their joy. They are one with you as the memories of their lifetime pop in and out of your experience here on Earth.
And if you desire, you can invite them to come closer. Feel their gentle touch on your back or your hand, or your face. Feel the beautiful love and warmth and blessings that they bring here.
Many are desiring forgiveness and love wanting you to know that their soul, like your soul is ever eternal. There is no death, only a departing of worlds.
To live in hearts we leave behind is not to die ~ Thomas Campbell
Feel a beautiful cord appearing between you and your loved ones, this is a new cord of communication, of opening, of releasing. A cord, a portal if you will that opens your communication to the Spirit world of your departed loved ones.
As you desire to connect and tune in with your loved ones, just imagine this portal as a bridge. A bridge between the two worlds, opening and allowing you to receive communication from your loved one. Remember they are ever only a thought away.
As you open to more of who you are and who you came here to be, we would like to take a moment to talk with you about your inner monologue. There is much mental madness in the world. Some are picking up on the collective consciousness of the planet, some are picking up on ancestral chatter, and others are picking up on other information. Other information that may be outside of yourself, coming from energy that is swirling around you. There is a very small percentage of the thoughts in your mind that are actually coming from yourself.
As you become aware of where these random thoughts and emotions come from it allows you to stay grounded in your power, in who you are. As much as you are able to stay in the space of love, eternal, unconditional, unending love the chaotic thoughts and emotions will begin to dissolve.
Love is your ground zero. Love eliminates confusion and bring you back into alignment with your soul, the magnificence of your being which is always knowing, infinitely wise filled with tranquility, grace and peace.
There is no death, daughter. People die only when we forget them ~ Isabel Allende
Take a moment to step into that space. Place your hand on your heart and feel the love that you are. And know that you can return to this space, this beautiful place anytime throughout your day simply through your breath and your being present with your thoughts.
Do not live your life on default. Pay attention and be present in love.
We are with you always, guiding, guarding and loving you endlessly dear one. Remember you have a plethora of angels helping you to align with your highest good. Ask for help and be open to receive it.
I am Metatron and I have spoken here today.
*Adapted from a recent weekly energy report channeled from Archangel Metatron.
About The Author: Julie

Julie is a psychic Medium, healer, and spiritual educator from Wisconsin with a plethora of metaphysical credentials too long to list here. After her father's passing, almost eighteen years ago, she fully embraced her natural gifts as a psychic Medium and now works full-time helping others all across the globe with spiritual readings and teachings from the beyond. She is the host of two radio shows, the owner of her own healing business since 2007, and heads an online University for international soul development (HSU). Julie is a Channel for Archangel Metatron, delivering clear messages to clients that transform their lives. If you'd like to experience this highly qualified and gifted metaphysician for yourself, you can find Julie at PsychicAccess.com.