Mastering The Mind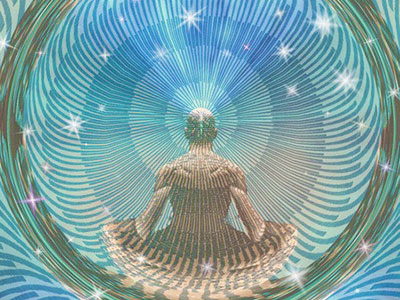 Cherish your time alone. It is important to take some time out for yourself to process emotions and energies. As a human on this Earth you are ever always experiencing the energies that are around you, whether it is your personal space or the consciousness of the 'all.'
Focus on mastering the mind, for it is in your mind that you create your own reality and once you master your mind, you become the sole master of your life, instead of at the whim of the energies swirling outside of you.
The first step in mastering the mind is to constantly be present with yourself. It is easy to get caught up in the busy-ness of doing, moving from one action to the next exhausting yourself just thinking about all that needs to be done. But the reality is, there is nothing that needs to be done. There is only that which needs to be.
Your mind will enchain you. Your heart will set you free ~ Rasheed Ogunlaru
From this place of being arises joy, and in the joy of being, doing occurs naturally from a place of love and peace. And where there is love and peace, timelessness follows.
How much could you do, be and have if you lived in a dimension of timelessness? Picture that now. No limits. Endless energy. Infinite love. Everything working in perfect balance and harmony. This can be yours.
When you master the mind, you move into the 5th dimension where time and the limits of time no longer exist. You are free to exist here at any moment of your day. It is only the limits of your mind that block you from crossing into this dimension of freedom and possibility.
Allow yourself to experience the magic of the 5th dimension. The dimension of timelessness, no limits, and endless opportunities for expressions of love.
We are with you always. Guiding, guarding and loving you endlessly dear one. Remember you have a plethora of angels helping you to align with your highest good. Ask for help and be open to receive it.
I am Metatron and I have spoken here today.
*Adapted from a recent weekly energy report channeled from Archangel Metatron.
About The Author: Julie

Julie is a psychic Medium, healer, and spiritual educator from Wisconsin with a plethora of metaphysical credentials too long to list here. After her father's passing, almost eighteen years ago, she fully embraced her natural gifts as a psychic Medium and now works full-time helping others all across the globe with spiritual readings and teachings from the beyond. She is the host of two radio shows, the owner of her own healing business since 2007, and heads an online University for international soul development (HSU). Julie is a Channel for Archangel Metatron, delivering clear messages to clients that transform their lives. If you'd like to experience this highly qualified and gifted metaphysician for yourself, you can find Julie at PsychicAccess.com.


One Response to Mastering The Mind