Wise Decisions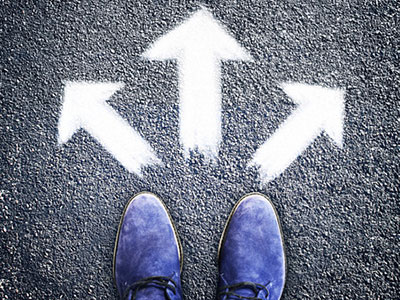 Your energy is best spent this week turning inward to hear the voice of your soul. You have some big decisions to make (or little, regardless) and this is not the time to run headlong into anything, throwing caution to the wind.
This is the time to take a deep breath, step back and consider all of your options. Take the time to do your research and spend time in meditation and prayer asking for guidance from your Spiritual Council. When you take these steps before you make any decision in your life, you will be leading from your soul instead of your ego, and all of your life experiences will become aligned with your Divine life mission.
Many of you walk around dazed and confused crying, "Oh, I don't know what to do!" This is because you do not take the time to slow down and tune in. You are mesmerized by the fast-paced, stressed out life of being a human. And as you stay caught up in this daze you will continue to draw to you experiences that are endlessly frustrating, annoying and less than satisfying.
Choices are the hinges of destiny ~ Edwin Markham
Slow down. Tune in. Allow inspired action to be the driving force in your life. Decisions are simply flag posts reminding you that you have two paths before you, always, and it is time to choose again which path will bring you closer to your Divine life mission, and which path will lead you further away.
When you continuously say yes to Spirit, you are saying yes to God, to serving, to showing up for your Soul tribe. When you give in and say yes to your ego, you are saying yes to disconnect, to disharmony, to more fear and frustration.
The more you turn inward and make your decisions from that space it will get easier and more clear what direction you should take and what step you should make. It is only difficult in the beginning, because this way of making decisions may be foreign to you, but with much practice (even for little things) you begin to trust your inner guidance and strengthen your connection with the Divine, with God, with your Spiritual Council.
You may not always like the instructions you receive but trust me, from personal experience, in the end you will always be glad you followed your gut and listened to that still, small voice from within, the voice of your soul.
The doors we open and close each day decide the lives we live ~ Flora Whittemore
Remember you have a plethora of angels helping you to align with your highest good. Ask for help and be open to receive it.
I am Metatron and I have spoken here today.
*Adapted from a recent weekly energy report channeled from Archangel Metatron.
About The Author: Julie

Julie is a psychic Medium, healer, and spiritual educator from Wisconsin with a plethora of metaphysical credentials too long to list here. After her father's passing, almost eighteen years ago, she fully embraced her natural gifts as a psychic Medium and now works full-time helping others all across the globe with spiritual readings and teachings from the beyond. She is the host of two radio shows, the owner of her own healing business since 2007, and heads an online University for international soul development (HSU). Julie is a Channel for Archangel Metatron, delivering clear messages to clients that transform their lives. If you'd like to experience this highly qualified and gifted metaphysician for yourself, you can find Julie at PsychicAccess.com.