Recreating Yourself Anew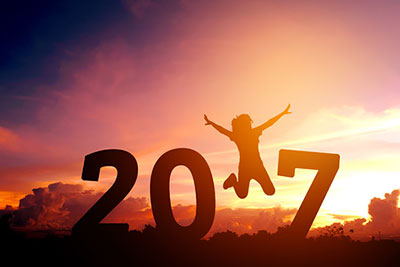 Your energy is best spent this week focusing on rejuvenating yourself. For as you rediscover those things in your life that brought passion and joy, you will begin experiencing life as it were meant to be. Free of worry, fear and delusions that sabotage your best efforts.
Think about rebirth for a moment and all that it implies: wonder, curiosity, fresh starts, clean slate, innocence, freedom and so much more. Your life may have been riddled with unfortunate events, or experiences that have been less than desirable for you (on our end we see only opportunities for growth, but we shall not quibble with you here) but it is time now to dust yourself off.
Isn't it nice to think that tomorrow is a new day with no mistakes in it yet? ~ L.M. Montgomery
Experiences are only ever happening for you, not to you. Let go of all that was and step into all that is now.
You are entitled to a fresh start. You are entitled to a life of prosperity and abundance. It is your God given right. You are worthy. You are deserving. You are lovable and loved.
The energy this week is supporting you to make some much needed changes in your life. Or maybe you have stepped up and checked in and now you are trying to make sense of the new reality you have created. In either case, you are not the same person you were yesterday.
You are a new and improved version of yourself that just keeps getting better and better as you come into alignment with your gifts and talents, with the love that you are.
Seek out and explore that which you are passionate about, remember what excited you as a little child and go back to that place and bring that excitement into your here and now.
Your passions do not run skin deep, they have a soul depth that goes beyond this time and space into many dimensions and realities. Pay attention to what interests you, what sparks and ignites the fire within you. Your soul is speaking to you and as you strip away all that you are not, you stand glorious and glowing in your truth. It is your truth. No one else's. Each person brings their own unique strengths and talents to be carved out like a carver creating a sculptor.
And now let us welcome the new year, full of things that never were ~ Rainer Maria Rilke
You are the carver, uncovering what is beneath, what lies at the core of your soul. It is deep sea diving at its best.
You are an amazing, glorious being and one step closer to realizing your fullest Divine potential in this lifetime.
Remember you have a plethora of angels helping you to align with your highest good. Ask for help and be open to receive it.
I am Metatron and I have spoken here today.
*Adapted from a recent weekly energy report channeled from Archangel Metatron.
About The Author: Julie

Julie is a psychic Medium, healer, and spiritual educator from Wisconsin with a plethora of metaphysical credentials too long to list here. After her father's passing, almost eighteen years ago, she fully embraced her natural gifts as a psychic Medium and now works full-time helping others all across the globe with spiritual readings and teachings from the beyond. She is the host of two radio shows, the owner of her own healing business since 2007, and heads an online University for international soul development (HSU). Julie is a Channel for Archangel Metatron, delivering clear messages to clients that transform their lives. If you'd like to experience this highly qualified and gifted metaphysician for yourself, you can find Julie at PsychicAccess.com.