Start The New Year With Forgiveness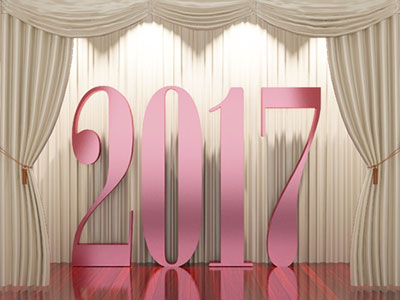 The notion of starting the year 2017 with forgiveness might set off a chain reaction of resistant thoughts, about why you can't possibly forgive this or that person who has done you so wrong. Maybe you remember all the betrayal, mean words and deeds, the abandonment, the cheating — and your get angry and outraged all over again. I know. I've indulged in these thoughts myself. And in most cases, I've forgiven… Yeah, okay, I admit it's not easy.
But, I also know that forgiveness is liberating! It sets you free, so you can use your senses, emotions and thoughts fully for your positive gain, and to live life to the fullest. Take out or create that vision board and focus on who you are and where you want to go. Enjoy the moment, live in the present and create your desired future, because what usually holds us back are unresolved feelings and experiences from the past.
Forgiveness is an act of the will, and the will can function regardless of the temperature of the heart ~ Corrie ten Boom
Can you remember a time in the past where you felt totally at peace, at one with the world? Unscathed by life's experiences? Innocent and trusting? Forgiveness brings back those feelings.
In 2010, I was in a very serious automobile accident, the result of a negligent driver who ignored a stop sign. In 2014, I was talking to someone about it, and she said, "You have to forgive him." I said, "Oh." I wasn't aware that my resentment towards him existed, but it came through to the listener. After pausing, and thoughts racing like a freight train, too quickly to comprehend, I forgave him. The result was dramatic. My neck spasm released, and I felt 10 pounds lighter! That afternoon I began to research and plan the relocation I knew was looming, but was too overwhelmed to do much about until then.
Still, I have some issues that will be resolved through forgiveness. Some are older than others, and my neck spasm is back, so I resolve to clear those by forgiving the perpetrators in this new year. It's not easy. I've found that there are three non-fail methods that help me achieve the state of mind for achieving heart-felt, no-strings forgiveness:
Set the intention
Do physical exercise.
Enjoy oil painting.
Doing these activities takes me to that pure, innocent place and I am one with the World. I really am self-sufficient. I am responsible for decisions I've made. I accept the consequences, positive or negative.
True forgiveness is when you can say, "Thank you for that experience" ~ Oprah Winfrey
Because I said this will not be easy, I'd like to support your efforts to forgive and live your life to the fullest, by sharing these steps towards achieving forgiveness:
1. Think of one situation that bugs you.
2. Set the intention to forgive yourself, or the other person.
3. While doing some physical activity, think about why you are upset and what you'd like the other person to say. The physical activity burns off the negative energy, as you think through the situation.
4. Say, "I forgive X" whenever past hurts play in your mind. One day, or right away, you will feel a huge burden released from your being.
So, why not start the new year with forgiveness? It's for you, a gift to yourself.
About The Author: Dianna

As a conduit to Spirit since birth Dianna provides channeled information from her Guides, Archangels, Ascended Masters & Animal Spirits. During readings, information comes to her through telepathy, empathy, visual images and physical sensations. She additionally uses Automatic Writing for very specific details and timing, Tarot and the Lenormand Cards. Dianna's specialties are providing you with remarkably accurate answers to your questions using her psychic consciousness to assist you in reaching new and rewarding goals. A Libra/Aquarius rising with three grand trines in her chart, Dianna has chosen to use her psychic gifts and Reiki Healing Energy to help others, providing practical answers to life's questions plus healing and clearing blockages. You can get a psychic reading from Dianna at
PsychicAccess.com.