Staying Grounded Amidst The Holiday Hustle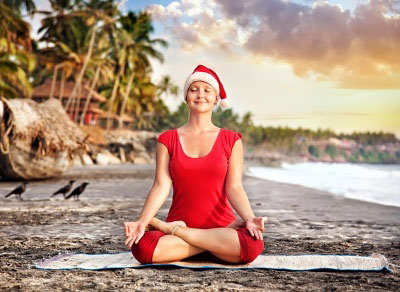 We are thrilled and delighted as always to join you here today helping you to open to more of who you are and who you came here to be. Feel the beautiful energy that swirls around you, moving in and out, up and down and through every cell in your body.
Your energy is best spent this week staying grounded and relaxing into the joy of the holiday season.
We continue our journey of wisdom and healing for many of you during one of the busiest times of your year that often creates much overwhelm in your mind, in your life with much unneeded and unwanted disharmony. We would like to assist you today in staying grounded and connected to your truth, to your soul.
Gratitude turns what we have into enough, and more. It turns denial into acceptance, chaos into order, confusion into clarity…it makes sense of our past, brings peace for today, and creates a vision for tomorrow ~ Melody Beattie
One of the best ways you can do that is through your offering of gratitude. We would like to take you through a very short meditation, a quick exercise. Close your eyes and take a few nice, deep breaths and feel yourself letting go, settling in, settling down. Relaxing more. Drifting deeper into this beautiful sacred space of you.
The gifts of your soul. The beauty and elegance of the energy that you are stripping away all of the earthly concerns, dissolving all of your earthly fears, removing any burdens you are placing upon yourself of things you should do or shouldn't do.
Just imagine all of that melting, dissolving, disintegrating into nothingness. As you strip away that which you are not, you stand in the glory of that which you are. A beautiful infinite light of love, of grace, of gratitude.
Feel that energy swirl in and out and through your being. Aligning, cementing and grounding you continually in the truth of your soul. We have now made this order to the Universe to continue this healing automatically for the next 24 hours bathing you in the frequency of your soul signature.
Allow your heart to feel endless gratitude for your ability to come into this physical body and to experience and expand your soul. You are assisting many, not only on this earth plane, but beyond in ultimate and infinite dimensions of time and space.
Reflect upon your present blessings, of which every man has plenty; not on your past misfortunes, of which all men have some ~ Charles Dickens
You have no idea the magnitude of your presence here on this planet at this time. Never underestimate the power that you hold, the power that you have when you are aligned in grace and gratitude with your soul.
From this space inspiration is allowed, is opened to flow into your life, into your mind. Assisting you in ever expanding, the magnificence and glory that you came here to experience in this human form.
We are with you always, guiding, guarding and loving you endlessly dear one. Remember you have a plethora of angels helping you to align with your highest good. Ask for help and be open to receive it.
I am Metatron and I have spoken here today.
*Adapted from a recent weekly energy report channeled from Archangel Metatron.
About The Author: Julie

Julie is a psychic Medium, healer, and spiritual educator from Wisconsin with a plethora of metaphysical credentials too long to list here. After her father's passing, almost eighteen years ago, she fully embraced her natural gifts as a psychic Medium and now works full-time helping others all across the globe with spiritual readings and teachings from the beyond. She is the host of two radio shows, the owner of her own healing business since 2007, and heads an online University for international soul development (HSU). Julie is a Channel for Archangel Metatron, delivering clear messages to clients that transform their lives. If you'd like to experience this highly qualified and gifted metaphysician for yourself, you can find Julie at PsychicAccess.com.


This site uses Akismet to reduce spam. Learn how your comment data is processed.