Creating Your Own Reality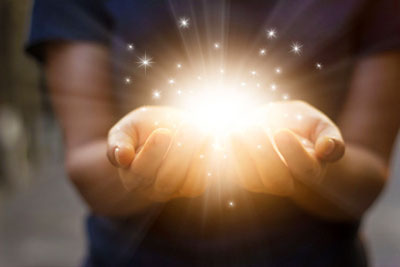 You truly are creating your own reality with every breath that you take and every step that you make. It is in your words, thoughts and deeds that are summoning to you the people, places and experiences to make a perfect match for you.
Your energy is best spent stepping out of the pity party and into the responsible Randolph role. There is no sense in blaming others for the mess you may have gotten yourself into, or the frustration you have with your life.
When you dodge your responsibility in this play you have created, it only keeps you caught up in a never-ending cycle of not liking what you have. You are becoming a master creator in this New Earth energy and things may be coming in faster than you can actually keep up with. As easily as you can create beautiful, joy-filled experiences with your thoughts of love, so too, you can create disappointing, empty experiences with your thoughts of fear.
You take your life in your own hands, and what happens? A terrible thing: no one to blame ~ Erica Jong
So, no matter where you land on the spectrum, the spectrum is yours. And can be changed with the next breath, the next thought. There is power in knowing that you hold the key to all your dreams. Not by someone or something outside of you. No one thing will give it to you. It's all internal. Everything you want and need you already have and are.
So, stop moaning and groaning about your woes and troubles, and start creating a fresh reality based on freedom and fearlessness. When you take 100% responsibility there is an automaticity that cleans, clears and erases all that is not in alignment with that energy. It restores your aura, and returns you back to your perfect state of love.
No more blaming. No more guilt. I am 100% responsible for creating my own reality. And if I don't like what I have created, I am free to create again.
There is a certain sense of pride in being responsible for one's life. It puts you back in the driver's seat instead of allowing life to happen to you randomly. It also allows your Spiritual Council to assist you on a different level because you are serious and wanting to align with your soul instead of wondering and worrying about what's going to happen next.
Whatever a person's mind dwells on intensely and with firm resolve, that is exactly what he becomes ~ Shankaracharya
Show up for yourself in a focused, clear and confident manner brimming with love and joy and watch miracles unfold in your life.
Remember you have a plethora of angels helping you to align with your highest good. Ask for help and be open to receive it.
I am Metatron and I have spoken here today.
*Adapted from a recent weekly energy report channeled from Archangel Metatron.
About The Author: Julie

Julie is a psychic Medium, healer, and spiritual educator from Wisconsin with a plethora of metaphysical credentials too long to list here. After her father's passing, almost eighteen years ago, she fully embraced her natural gifts as a psychic Medium and now works full-time helping others all across the globe with spiritual readings and teachings from the beyond. She is the host of two radio shows, the owner of her own healing business since 2007, and heads an online University for international soul development (HSU). Julie is a Channel for Archangel Metatron, delivering clear messages to clients that transform their lives. If you'd like to experience this highly qualified and gifted metaphysician for yourself, you can find Julie at PsychicAccess.com.


This site uses Akismet to reduce spam. Learn how your comment data is processed.