Peace Starts From Within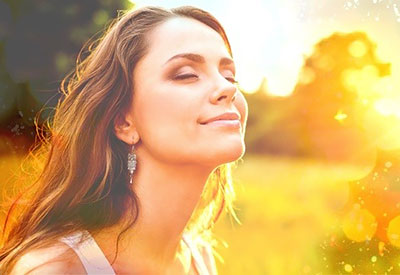 Peace is only attainable from within. Many souls go through life chasing what they think is the elusive dream of peace. They are searching outside themselves for things or people that will bring calm and balance into their lives.
Stop, look inside, there is no person and no material object that will bring you the peace which you seek. Take some time to understand that if you have a discontented soul, no outside source will heal that wound. It has taken me years to understand this concept myself. Empaths have an especially hard time reconciling with the outside world – feeling deeply can be both a super power and ones Achilles heel.
Healing your soul and becoming at peace with yourself is the most important journey you will ever embark on. It means being honest with yourself and not trying to be with or agree with others, when your very own soul is screaming no.  Listen, release, accept, and be.
Even a happy life cannot be without a measure of darkness, and the word happy would lose its meaning if it were not balanced by sadness. It is far better take things as they come along with patience and equanimity ~ Carl Jung
I found peace within the confines of my own mind, my higher self speaks to me – out loud. In those conversations, I speak to the 'committee' in my head. Yes, we have a committee, all of us do.  They are the voices that belong to the past, present, and future. They are also the voices of our peers, and the last conversation you had with your best friend, or your nemesis.
The filing cabinet of information that we store in our hearts and minds are sometimes for future use. We file information away, for it is not useful in the moment you hear it. Clean out that filing cabinet, for some of the information you will never find useful, Instead it will fester in your soul if you do not connect to it. At times this information is the negativity that holds you back from being your true self. The bombardment of news media and social media have taken on new heights, unseen ever before. It will, and can influence your true being.
Take the time to address one issue at a time. Yes, many of those issues may be connected to other things, so talk it out. Speak from your heart, listen to your higher self, record your own voice and listen to what your higher self is telling you. The result of recording my conversations with myself was staggering to me. I heard what I was being shared with me. From that recorded conversation came a journey like no other. It brought to me peace and calm regardless of the chaos around me.
We have arrived at a place in time where it is difficult for most to sort out truth from the misleading truth weaved inside manipulations. We are on the verge of magnanimous changes on this planet. Finding peace within yourself will certainly help you navigate the changes that are to come.
A string of excited, fugitive, miscellaneous pleasures is not happiness; happiness resides in imaginative reflection and judgment, when the picture of one's life, or of human life, as it truly has been or is, satisfies the will, and is gladly accepted ~ George Santayana
As simple as this may seem, just be a good person. Hate begets hate and that seems to be the focus this day and age. It is not that we ourselves have never been exposed to this type of behavior before, but now there has been gasoline thrown on a low flame and the results are explosive.
The world has changed, for all the beauty in it, the ugliness has come to the forefront. We are human, and human emotions come with it. Happiness, sadness, anger, joy, fear, the range of emotions that we have can easily turn a negative into a positive, and vice versa.
Be the change you want to see, individually that doesn't seem effective in the big scheme of things. Collectively, it can and will make all the difference in the world.

About The Author: Isthemus

Isthemus is an experienced psychic advisor with her own Metaphysical Company based out of the Fraser Valley of British Columbia. A natural born empath, clairsentient, clairvoyant, intuitive Counsellor and psychic advisor. Patty still does Paranormal Investigations as well as teaching workshops on how to interpret signs. You can talk to Isthemus at PsychicAccess.com.