You Are A Spiritual Superhero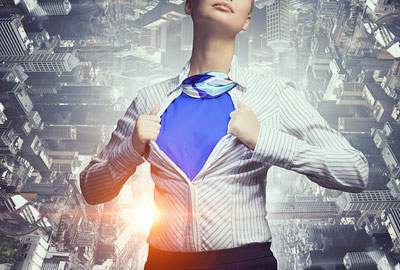 You are a spiritual superhero with super powers to heal this planet! This is the mantra to help evoke change in the world. Yes, it can be that simple.
There has been much intense energy moving through with the most recent retrograde and many have done much cleaning in their physical and mental space. We are now ready for the next step in our evolution.
Carve out some time for meditation. Meditation will help cement all the work you have done recently and create a beautiful foundation for what is yet to come – a beautiful blossoming and blooming of new, inspired experiences and a rebirth of your soul.
To be a soulful person means to go against all the pervasive, prove-yourself values of our culture and instead treasure what is unique and internal and valuable in yourself and your own personal evolution ~ Jean Shinoda Bolen
With all in the Universe flowing direct again comes a new ease and flow in your life. Feel yourself standing taller, finding the exact words to express your feelings and meeting challenges with a smile and sense of fearlessness. Your are empowered to forge ahead despite the circumstances. Soar above and beyond, like a superhero!
As you rise up into your new strength and energy you become aware of unseen forces all around you, supporting and inspiring your actions and words. It all becomes automatic. There is no longer even any need to plan or intend, you are simply now an instant creator.
As inspiration flows from the well-spring deep within you, called your soul, your life becomes very, very simple. All fears and worries evaporate in the perfection of presence. This is the Fifth Dimension that has arisen with the new energy on Earth. It is the fullness of expansion functioning within presence.
This may be difficult for you to maintain for extended periods of time, but as you become more comfortable with your new light body, it will be your new normal.
There will still be the earthly discourse that comes and goes in your life, such is the experience of your planet Earth, but no longer will you be thrown here and there like a ship out to sea when the wind blows. You are becoming like an anchor – strong, steady, unwavering – no matter at what strength the wind blows. The wind will no longer have any power to interfere with your path, or life course. The wind will simply be what it is…wind.
We have always been involved in spiritual evolution. We are spiritual beings, we have always been spiritual beings and we will always be spiritual beings ~ Gary Zukav
Some days it will be strong and forceful, other days non-existent. But you, will be different. You will be the anchor secure and steady instead of the ship tossed about at sea. And so it is a beautiful, blessed moment when you consciously align your energy with the anchor instead of the ship, and become friends with the wind… at its best and worst. And that is what we call transforming the ego and awakening to the power within.
You have a plethora of angels helping you to align with your highest good. Ask for help and be open to receive it.
I am Metatron and I have spoken here today.
Adapted from a recent weekly energy report channeled from Archangel Metatron.
About The Author: Julie

Julie is a psychic Medium, healer, and spiritual educator from Wisconsin with a plethora of metaphysical credentials too long to list here. After her father's passing, almost eighteen years ago, she fully embraced her natural gifts as a psychic Medium and now works full-time helping others all across the globe with spiritual readings and teachings from the beyond. She is the host of two radio shows, the owner of her own healing business since 2007, and heads an online University for international soul development (HSU). Julie is a Channel for Archangel Metatron, delivering clear messages to clients that transform their lives. If you'd like to experience this highly qualified and gifted metaphysician for yourself, you can find Julie at PsychicAccess.com.


This site uses Akismet to reduce spam. Learn how your comment data is processed.