I Told You So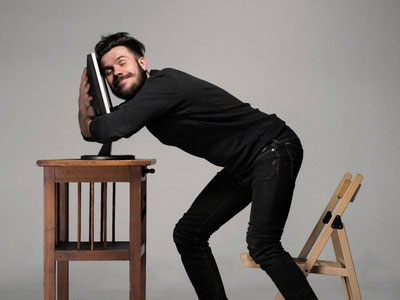 I've been a professional psychic reader since 1998. Before that I was a student for many years. One would think people would take you a little more seriously, whenever you may try to caution them. But too often they do not, especially when it comes as a personal favor.
I used to do free psychic readings for family, friends, and their friends, on the condition they promote my services in return. I no longer do that. This is for a variety of reasons. No one ever really promoted me, and I've noticed over the years that if the reading isn't paid for, it usually is not valued. These days I only offer a discount rate to friends and family.
Sometimes one pays most for the things one gets for nothing ~ Albert Einstein
For example, once upon a time a good friend, more of a brother, told me he was in an online relationship and was going to relocate to be with his lover. I interrupted him, "Please don't tell me it's Sue*? Please, please tell me it isn't Sue!"
"Well, it is Sue, and I think we're a good match," he confessed with an annoyed look on his face.
"What? Are you serious? You're not even a bad match! Someone's going to get hurt and if it's not you, I will really be upset," I said.
We talked about it a while longer. I met Sue online before my friend did, and I knew she had some issues that he might not be able to wrap his head around. My goal was to change his mind, but nothing I said worked.
I listened to him. I listened to her. I listened to each of them without the other knowing. I kept confidentiality, and only gave advice when asked. My friend obviously did not accept my advice.
The relationship failed.
Sooner or later there will always be a cost for "Free Stuff" ~ Will Leamon
Now, my two most favorite things to say have always been, "I told you this would happen," and "I'm right often enough I cannot understand why you don't listen to me?"  My friend jumped the gun, when he finally called, "You told me this was going to happen. I should have listened." Apparently her issues were more difficult for him to handle, which made her less than accommodating towards him.
A piece of advice to someone in this type of situation: you always accept the person for who they are, you love them, unconditionally, for them, just as they are. You do not love them conditionally for who you think you can mold them into becoming. If you feel the need to change someone, don't be with them. You never want me to tell you, "I told you so…"
*Not her real name.
About The Author: Indigo

Indigo is an Indigo child, her gifts have been handed down through generations, and she has used them since she was a teenager. Using a unique blend of, tarot, astrology, numerology, psychology and clairvoyance, she is able to give you the most information in the shortest time possible to help you find a way to change your situation. She has been a spiritual advisor in her community for 20 years and continues her education, while fostering the gifts she has handed down to her grand-children. You can get a reading from Indigo at PsychicAccess.com.


This site uses Akismet to reduce spam. Learn how your comment data is processed.