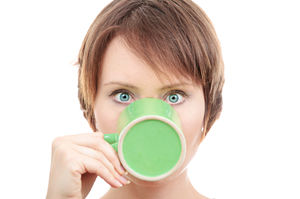 I have been on a quest since early childhood to prove the existence of the God of my understanding.
But how can one validate the existence of a force . . . an energy . . . a vibration . . . an intelligence . . . that can be known but not seen?
Eventually I discovered a really unique place to go – called the Gravity Grotto – for discovering descriptions of forces, processes, and attributes unseen but experienced.
Here is the menu :
EMPERICAL ENTREES
PROCESSES : Time, Awareness, Intelligence, Imagination, Knowledge, Curiosity
FORCES : Love, Energy, God, Electricity, Wind, Gravity
ATTRIBUTES: Courage, Humor, Wisdom, Kindness, Patience, and more.
Seated in the Grotto were : a Quantum Physicist, a Professor of Philosophy,  a Yogi Master, a NASA Scientist, a Muslim Cleric, a Christian Theologian, a Rabbi, a Biologist, a Master Shaman, and a hobo that looked like a Buddha.
I  walked  up  to  the  counter  and  asked  for a cup of Gravity and a Cup of God    to go . . . when everyone burst out laughing. I asked this stellar gathering what was so funny but they just ignored me. The hobo that looked like a Buddha finally spoke and said "jump up."  So I did and then I instantly came back down.
Eyes twinkling he said "The cups of Gravity and of God that you've asked for are empirical in nature.  You take of the evidence of them – to go – with you in the memories of your present moment experiences of their impact on your life."
"Ah ha" I said . . . leaving the Gravity Grotto . . .grinning about Gravity and the God of my understanding.
HEARTLIGHT © 2009
PsychicAccess.com.


Heartlight is an "Empathic Coach" with a lifetime of developing of ESP. With 16 years of working as a Psychic Adviser, (the last 7 years of adding Life, Motivational and Relationship Coaching training into the mix), she maintains a very loyal following at PsychicAccess.com. She goes beyond simply sharing messages about things that are hidden from her clients awareness along with information she receives about their future. Heartlight also coaches her callers to use the messages that come through her empathic gifts for their own highest good by blending kindness, humor and wisdom into her readings. Get a reading today with Heartlight at
2 Responses to "A Cup Of God To Go Please"