Past Life Clues To Your Future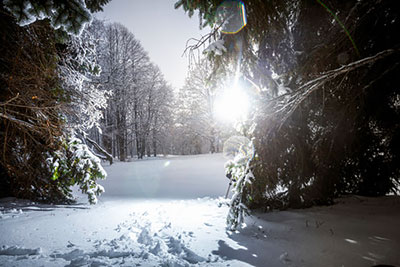 Have you ever felt a sense of déjà vu, with a person, place or object, or even an incident, yet you have never met this person, never traveled to this place, never had this experience? Have you ever had a craving to learn something, and found that learning it was very easy, or have you met a person you felt you know already? If the answer is yes, it may be because of a forgotten premonition that came to you in your dreams, or perhaps because of a past life.
Reincarnation is something I firmly believe in, and the idea that we come into each life with a unique skill set, learned life lessons, our unique personality, and a preset of the lessons our soul needs to learn. This we will take into our next incarnation.
To look backward for a while is to refresh the eye, to restore it, and to render it more fit for its prime function of looking forward ~ Margaret Fairless Barber
We often meet people in our lives we knew before our present incarnation, as if we made a karmic appointment with them to be here with us now in this life. Others may be completely new teachers, whom we meet to help us achieve our soul's purpose in this life. I believe that we come into this life picking up where we left off in the last, and that our souls choose their circumstances. I often perform past life meditations for myself and have helped others with their past life explorations. In these meditative travels to the past, I found I had several lives dating back to ancient times.
One was in the 10th century, in snowy Siberia, on the plains, surrounded by high hills. There I was a craftswoman; I made jewelry, clothes, and mechanical objects, and I was good at investigating things, as well as fortune telling, travel, cooking, and dancing. I could not 'see' family around me in that lifetime. I was an adult in this dream walk, living alone and working with a group of other craftswomen.
In my current life, I was born on the plains, in a hilly section of the Midwest. I love snow, and had to walk in it to school during the winter. Yes, it was knee-deep! I am not comfortable in hot tropical areas, and I feel and look the best when the weather is cold.
As a child I learned to draw, paint, sew, cook, and do divination. My family was mostly female, and very matriarchal. I have always worked mostly among women. I have spent much time traveling and studying feminism and the divine feminine. I love dancing, art, music of other cultures, working out, modeling, making crafts, and doing divination for others.
All these skills and preferences came very naturally to me and now I think it's because my circumstances were similar to that which I discovered in my past life meditation. It was as if I picked up where I left off, having to learn only the skills needed to survive during modern times.
Past life regression and progression into future lives allow you to expand and explore your awareness and eliminate fear, anxiety, depression, and other negative tendencies, as well as the fear of death ~ Dr. Bruce Goldberg
In this life, I wanted to be a mother, and I achieved higher education. The dreams I had since childhood, about what I would be doing as a mature woman, are beginning to manifest. Although I had gone through several careers that seemed to come naturally to me, I had a persistent desire to do something that was entirely new – something I want to do, but am now struggling with because of a serious obstacle to advancing in it. It does become easier with practice and concentration, and I am moving forward to live my soul's destiny. I always think how in my next life I will be a virtuoso at it!
You too, can discover glimpses of your past life, the karmic lessons of that time, the skills you bring from that lifetime into this present one, and the lessons you have yet to learn. This past life information can help you move forward, and can be accessed through dreams, guided meditation, astrological analysis of your North and South Nodal axis, and a thoughtful and thorough analysis of your personality. A skilled psychic counselor, astrologer or past life regression specialist can guide you.
If you are interested in exploring your past lives, it is helpful to begin by recording your dreams and meditations in a journal, especially recurring dreams that you remember from your childhood. Think about the circumstances of your life from the beginning to the present. Think of the people around you, friends, teachers, family, and even your antagonists. Exploring your past can help you to demystify puzzling aspects of your life.
About The Author: Lelia Star

A single mom, fashion designer, fitness trainer, and a natural born Intuitive, Leila lives a full and rewarding life in Texas. Her psychic practice includes a growing clientele that includes several famous celebrities. She's mastered many metaphysical tools, including: Tarot, Runes and Astrology, and has been using her natural Clairvoyant, Clairaudient and Clairsentient gifts for more than thirty years, gifts that go back at least three generations. She can easily tune-in to a client's energy, addressing their most urgent issues and needs. She's always been a strong advocate for women, helping her clients to feel good about themselves, on the inside as well as the outside. Not only is Leila still very active in the Goddess community, but she's a gifted mystic who can communicate with loved ones, interpret your dreams, perform guided meditations and accurately communicate your astrological path. If you'd like clear insights on your past, present and future that will help you embrace your most confident self, you can find Leila at PsychicAccess.com.