Supported By Spirit – Part 4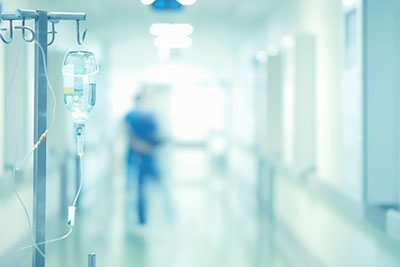 Continued from Supported By Spirit – Part 3.
At last, after another three months of recuperation, I was discharged from the nursing home. After more than five weeks in two hospitals located a thousand kilometers apart, followed by 90 days in convalescent care, I had no idea that the really hard work was just about to begin.
I was sent to see different surgeons for each of the injuries; shoulder, wrist, knee and foot. The severe whiplash was discovered by my chiropractor and she worked diligently for months to realign my neck and spine.
Soon, the plan was decided. Four days per week, I went to physiotherapy via taxi. It took three painful hours to get ready to go out each day and then I spent two hours in the gym, working as hard as I could to re-build muscle and regain my strength.
Promise me you'll always remember: You're braver than you believe, and stronger than you seem, and smarter than you think ~ Christopher Robin
The physiotherapist had never had to ask anyone to stop working so hard in the gym, until he met me. He explained that doing more was not necessarily 'better' and that I was to slow down and only do what was scheduled for each day.
After six weeks, I was discharged from the physiotherapy knee program, with a warning from the surgeon that I would need a knee replacement sometime in the future.
Eventually, I was also discharged from the physiotherapy foot clinic. My foot was still so swollen that they could not do the second surgery to remove the dislodged screws and fuse the bones. The severe swelling could cause the loss of my leg, so surgery has been postponed until the screws loosen further or the pain increases. The risk of a second foot surgery is far worse than the swelling and discomfort.
The wrist surgeon decided not to operate. He determined that immobilizing the joint would be as successful.
After 46 weeks, I was discharged from the physiotherapy shoulder program, because my range-of-motion had reached a plateau at approximately counter height. I was warned that, as the metal prosthesis erodes the bone further, I will lose more function and will need to have a second surgery to replace the prosthesis.
Although corporations are mandated to keep a position open for returning workers, my company had no place for an injured bird limping with only one good leg… and dragging a broken wing. My job had been to fly coast-to-coast, speaking to audiences and representing the organization in a different city each day. For that I needed to be hale and hearty.
It is only through labor and painful effort, by grim energy and resolute courage, that we move on to better things ~ Theodore Roosevelt
Although I miss daily flights throughout the country, I know that my new friend in the nursing home was right – something had to slow me down so that I could follow my heart and balance my time.
Even after all these years, there is still a level of uncertainty, as I continue to move forward into the future. From the beginning, Spirit has advised that all will be well, so it is with such gratitude that I count my blessings and realize how much I have been protected throughout this unsettling journey.
I am blessed to have the most amazing support system in Spirit and I look forward to continuing to help others by virtue of their eternal wisdom and gentle guidance.

About The Author: Monica

"What you think about, you bring about; what you believe, you become." This is Monica's philosophy, derived from her twenty-five years of experience as a Clairvoyant, Light Worker and Medium, living in Ontario, Canada. Monica has been a guest speaker at various Spiritualist churches, conveying Spirit greetings and messages from loved ones during Sunday services, All Mediums Nights, Healing Services, Meditation Services and special fundraising events. She's been an advisor to several international business leaders and connects with all of her clients on a level of love light and empathy. She delivers messages containing ideal outcomes and positive solutions with the help of her guides. If you'd like Monica to help shape your destiny, you can find her at PsychicAccess.com.