How To Tell If A Guy Really Likes You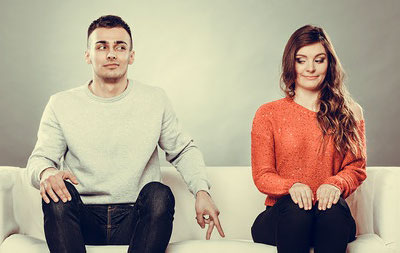 I receive many calls from ladies who want to know what a certain gentleman thinks of her. I then tune into the man's thoughts to see what is going on. Often, I can see clearly whether he loves you or not, and I can tell you what his thoughts are.
However, you are the one who sees him on the physical plane. By tuning into your own intuition, watching his body language, and noting warning signs, you can avoid falling for a man who will never care for you. If you notice the signs early on, you can also get out of a bad relationship, or avoid alienating a man who loves you, but who may just be the silent type.
Don't spend your time on and give your heart to any guy who makes you wonder about anything related to his feelings for you ~ Greg Behrendt
It's always a good idea to call your psychic to verify the signs of love I will list here, and talk things over with an unbiased and intuitive friend. Psychic readings can reveal what a man thinks and feels about a woman. An in-depth love or relationship reading can reveal if the two of you are really meant for one another, and when a commitment will begin.
So, how can you tell it is true love? And how do you know if he does not love you, so you will know to move on? When you are in love, you will know you are. It is simple, yet so complicated. But unrequited love is no laughing matter. If you know the man is not interested in you, move on before you invest more of your time and energy into him.
When you first meet, this is how you can tell. When he sees you, he will raise his eyebrows a bit as though seeing a pleasant surprise. He will stand with his arms open, his chest puffed up, and his legs slightly farther apart when he is with you. That means he is attracted to you. He is available, as indicated by his open expression, his open arms.
Also watch to see if he tries to fix himself up for you by preening. Is he adjusting his tie, combing his fingers through his hair, and so on?
When he is really interested in you he will also maintain steady eye contact with and will want to touch you. Does he laugh crazily at your jokes, lean toward you, pay attention to your every word? Is he mimicking your body language? He is definitely into you.
My boyfriend and I broke up. He wanted to get married and I didn't want him to ~ Rita Rudner
Once you have been dating for some time, you can tell he has fallen for you if he idealizes your attractiveness, thinking you are better looking than he is. He treats you with respect and makes room for you in his life. He compromises. He touches you in public. He wants to protect you and take care of you. He wants you to meet his family. He wants you to love his family.
He's not afraid to fight, or apologize. He uses words that say you are a couple, such as "we" and "our future". He says, "I love you."
How to tell if he is not interested in you? Take note of his body language! A man instinctively shows his interest by turning his body, not just his head, toward the object of his interest. Yes, he will turn his head to talk to someone, or watch something, but watch his chest! His chest will be squarely pointed at who he is interested in.
For example, you and a girlfriend are out together, and you are both talking to a guy you just met. You like him and he is talking to you, but his chest is pointed at her! Another indication is to watch his feet. His feet will be pointed toward where he wants to go. Are his feet also pointing in her direction? Believe me, if this is the case all evening, he is not interested in you.
Sometimes I wonder if men and women really suit each other. Perhaps they should live next door and just visit now and then ~ Katharine Hepburn
Other signs of disinterest includes:
He avoids eye contact and his eyes dart from side to side. He often stares 'through you' into the distance.
His torso, feet and knees point away from you.
He becomes fidgety (boredom).
He leans back and away.
He offers an insincere looking smile that doesn't reach his eyes.
He slouches.
Lastly, the guys who will date you, but will most likely not marry you, are the men you should avoid having any kind of relationship with. Signs to look out for with these men include:
He's already married, or has another long-term relationship.
He always talks about his ex. He is not over her.
He says he is not ready for a serious relationship yet. Believe him.
He says you would be perfect if only this or that. If only.
All his friends are much younger than him. He parties all the time.
He says he does not believe in monogamy.
He really only thinks about himself. It is never "us" or "you and I", it's always "I" or "me".
He dates other women, and they are "only friends" or "they mean nothing to him."
He often lies.
He cheats.
He is abusive.
He is an addict, or prone to substance abuse.
I hope this advice helps. Relationships are complex, but at least by reading your love interest better from the start, you can tell if something is right or wrong, even if he is saying something different. You will have a better understanding of him.
About The Author: Lelia Star

A single mom, fashion designer, fitness trainer, and a natural born Intuitive, Leila lives a full and rewarding life in Texas. Her psychic practice includes a growing clientele that includes several famous celebrities. She's mastered many metaphysical tools, including: Tarot, Runes and Astrology, and has been using her natural Clairvoyant, Clairaudient and Clairsentient gifts for more than thirty years, gifts that go back at least three generations. She can easily tune-in to a client's energy, addressing their most urgent issues and needs. She's always been a strong advocate for women, helping her clients to feel good about themselves, on the inside as well as the outside. Not only is Leila still very active in the Goddess community, but she's a gifted mystic who can communicate with loved ones, interpret your dreams, perform guided meditations and accurately communicate your astrological path. If you'd like clear insights on your past, present and future that will help you embrace your most confident self, you can find Leila at PsychicAccess.com.


2 Responses to How To Tell If A Guy Really Likes You