Instantly Neutralize Your Pain and Suffering!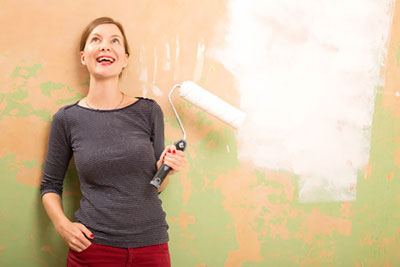 A crime committed against me has dominated my thoughts and actions for the past year. Just when it quiets down, and I have a brief respite, an event or something in my environment recalls it to my consciousness. Then I have to deal with it all over again, its poison renewing and growing in my mind like a malignant tumor.
In my life, there have been only two previous events that have overtaken me like this: a divorce and a serious vehicle accident. Time, mourning and forgiveness released me from those two events.
As much as I have tried most of the techniques I know to quell this agonizing event, it ultimately took the words of another psychic, repeating to me what I already know, to finally turn the tide. Confirmation of one's feelings can have a powerful effect, as it did with me. Since getting that psychic reading, it's taken me another three weeks of conscious practice, until I could physically feel lightness gradually being restored to my body and mind.
As long as you don't forgive, who and whatever it is will occupy rent-free space in your mind ~ Isabelle Holland
I realize now, in contrast to the past year, just how much my obsession with this situation has drained me, and prevented me from living my life. I finally woke up from this self-induced nightmare, only to realize I have things to do, places to go, people to visit!
So, I've compiled a list of goals, and I no longer agonize about the past year, or the fact that new expenses keep popping up like the garage door, which also has to be replaced after it hit the top of my SUV. That's life! Since I've released this event, I've painted three rooms in my house (ceilings too!) and planted flowers, trees and vegetables, which included hauling the soil.
The key to letting go of non-productive thoughts is to let go of what is causing the suffering. We create our own suffering by wanting. Let go of wanting and the suffering, the pain, the depression will lift – all of it. You will replace it with attainable, new desires simply by creating space for it. How can we achieve anything when the negative energy we sometimes cling to has expanded to take up all the space in our life. Let go of wanting and you will live your desired life.
About The Author: Dianna

As a conduit to Spirit since birth Dianna provides channeled information from her Guides, Archangels, Ascended Masters & Animal Spirits. During readings, information comes to her through telepathy, empathy, visual images and physical sensations. She additionally uses Automatic Writing for very specific details and timing, Tarot and the Lenormand Cards. Dianna's specialties are providing you with remarkably accurate answers to your questions using her psychic consciousness to assist you in reaching new and rewarding goals. A Libra/Aquarius rising with three grand trines in her chart, Dianna has chosen to use her psychic gifts and Reiki Healing Energy to help others, providing practical answers to life's questions plus healing and clearing blockages. You can get a psychic reading from Dianna at
PsychicAccess.com.