How To Get The Most From Your Psychic Reading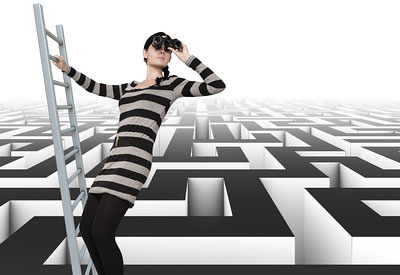 There are ways you can ensure a better, more accurate, and truthful psychic reading.
When preparing for a psychic consultation, make sure you read the adviser's profile, reviews and testimonials, especially if you have never read with the psychic before. This way you can get a general sense of client satisfaction, accuracy, and their style of delivery. Use your intuition when picking a psychic adviser. This is extremely important!
If the psychic has a lot of positive feedback, but one or two bad comments, don't allow yourself not to read with the psychic. Nobody's perfect and we do not always have a good connection with everyone.
Expectations were like fine pottery. The harder you held them, the more likely they were to crack ~ Brandon Sanderson
Reasons why clients sometimes leave negative feedback may include:
The psychic had a 'bad day.'
The psychic and client were not a good fit.
The client was not honest with the reader.
The psychic's predictions didn't match the client's expectations.
The client is annoyed because it was not what she wanted to hear.
Do not be too anxious, upset, or emotional when you call a psychic. The adviser may pick up your negative vibes and it may interfere with the spiritual message. It is good to center and calm yourself, so that you and the adviser have a good reading.
Have your specific question or questions prepared for the psychic session. Do not ask for a general reading, as the reading will be all over the place! The more specific the question, the more focused your adviser will connect. Plus, if you are limited on the amount of time you are able to spend with adviser, it helps to have your questions in hand. This way you get the most value for your money.
Also, don't play games. My spirit guides will usually tell me to disconnect with the client, when I sense I am being 'tested.' This kind of scenario rarely goes well, and is simply a waste of time, energy and money.
You are your own worst enemy. If you can learn to stop expecting impossible perfection, in yourself and others, you may find the happiness that has always eluded you ~ Lisa Kleypas
Keep your expectations realistic. I have noticed some clients come to me expecting me to instantly solve all their problems. Well, I am just a messenger for the spirit world. I will give you the information and likely outcomes as I see it in the present moment. Nothing more, nothing less.
Always remember that the future can change. You may change it by your actions, or the actions of other people's involved in the situation. Everyone has free will. You cannot control how another person will react or act, you can only change yourself.
If you are not connecting with the psychic adviser within the first minute, you have the right to discontinue the reading. I have done this as well, if I feel the client is not open to what spirit has to say.
Like many psychics, I do not like to predict timing, as the probable outcomes can change in an instant. I had a client leave me critical feedback, because my prediction did not deliver on the due date according to her exact expectations. Sadly, she did not make the effort to withdraw her negative comments a few months later, when my prediction finally did come to pass.
A reading may not unfold as you would like it to, and predictions may not adhere to an expected timeline. Divine timing is fluid and cannot be controlled. Psychic advisers do their best, but everyone knows timing is one of the most difficult parts of the reading. Let the reading you receive unfold in its time. I have had many skeptical or impatient clients come back to me later to tell me the reading unfolded like spirit said it would after all.

About The Author: Angelic Amy

Amy's two near death experiences (NDE's) pushed her natal psychic abilities into overdrive and her story is featured in a famous psychic medium's new book! She's experienced a rich life full of more ups and downs than most encounter in a lifetime, which has only helped her connect to her clients on a deeper level. Tapping into her clairvoyant, clairaudient and Mediumship abilities, Amy is a prominent radio show host, has appeared on other radio shows, and is a popular Tarot reader at Psychic Fairs and parties. This native New Yorker is an experienced energy healer, a Reiki Master, and channels gentle Angelic energies through an Integrated Energy Therapy Technique. It's an honor for Amy to help you in your time of need. If that time is now, you can find this gifted psychic at PsychicAccess.com.