Practicing Patience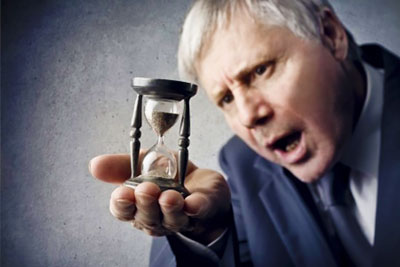 Patience is valuable when we are seeking answers, because it allows us to continue on even though we may be seeing little, or no progress. Without patience we may give up our hopes and dreams, before the desired result appears.
When we don't see results when we expect them, or exactly as they were predicted, this can lead to doubt. Our enthusiasm wanes, our attitude shifts, and so will the expected results.  Patience gives us strength to endure and allows the desired result to appear in our being, and in the physical world.
Patience teaches us to look within. Looking within shows us our own responsibility in a situation. Taking responsibility helps us overcome obstacles that we face when trusting in the unseen. It also removes psychic and energetic barriers in relationships and shifts energy. When energy shifts it brings us closer to what we want and to the people that we want in our lives.
Experience has taught me this, that we undo ourselves by impatience. Misfortunes have their life and their limits, their sickness and their health ~ Michel de Montaigne
Patience is connected to hope. When we believe that we can  overcome obstacles, the universe begins to create pathways to successfully bring us what we want and need. Patience also means to trust in yourself and in the will of God, or Source.
Patience is a practice and keeps us focused in the moment. When we are constantly thinking about the future, expecting and wanting something to happen exactly in the way we would prefer it, we create the energy of impatience. When we are patient we are attentive to what is happening in the present moment and able to see clearly the signs, right in front of us, as to the next step we need to take. It feels like a flowing, gentle river.
In our society, being reflective, meditative and patient can often be seen as being passive. There is a lot of importance placed on ambition, achievement, results and productivity, but these things can turn off the volume on the small voice within, which is beckoning you toward patience. Patience is soft and must be cultivated. When we are patient we flow, and things begin to show up miraculously.
Psychic reading callers often hear me tell them to back off, relax, pull back and let someone miss them, or allow the other person the time to think and feel what they need to feel. We struggle with this concept because we fear that if we let go or release, we will lose the other person or a grip on what we want. Actually, it works the opposite way.
Allowing someone their space is often the very thing that brings them back to us. Patience is not passive; it is active and reflects back to us strength and a deeper understanding of reality and self. We are doing something when we are patient, we are restraining the need to control the outer and controlling the inner. When we control the self, we find inner power.
But the fruit of the Spirit is love, joy, peace, forbearance, kindness, goodness, faithfulness, gentleness and self-control. Against such things there is no law ~ Galatians 5: 22-23
Patience must be practiced and cultivated to be improved. When we are able to remain calm, when we are forced to wait or to tolerate something, then we strengthen and amplify patience within. Practicing patience can be done anywhere and in almost all activities, such as waiting for the bus; waiting in the checkout line at the supermarket; being patient with our loved ones; or even years of spiritual practice. In each situation, we are provided the opportunity to practice patience and become fully aware of the moment.
When we are in the moment, we shed things we no longer need and we become lighter. When we are lighter, we pull those things to us that we are patiently cultivating. Patience brings with it understanding, wisdom and strength.
About The Author: Jacklyn

Jacklyn is able to read the heart and energy patterns of others, uncovering the true intentions that create their realities. She lives in Northern California, where she's counseled over 3000 clients, and has worked with police on missing person and cold cases. She's read for clients around the world, consistently astonishing them with her abilities. An expert in Tarot, Astrology and Dream Interpretation, for over thirty-five years, she's utilized these tools to see, hear and feel messages on just about every subject. Jacklyn is a firm believer that we are the creators of our own lives and knows that Miracles are built on faith. As long as you believe, anything is possible! If you'd like a reading with this Intuitive Wonder, you can reach Jacklyn at PsychicAccess.com.