The Fear Of Missing Out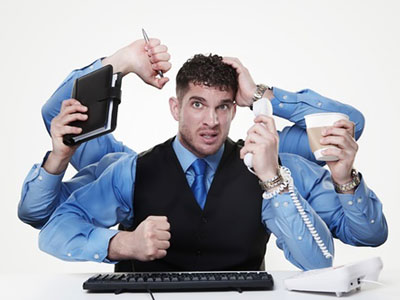 The fear of missing out, or FOMO, can cause a constant obsession with anything, and everything – whether it's work, the news, or social media. And it can burn us out – physically, mentally and emotionally. It can actually compromise our adrenals, stress us out, scatter us mentally, and emotionally cause sadness, or even depression. We were not designed to live this way.
If we don't unplug, take timeouts during our day, have an entire day of restoring ourselves, or actually take a vacation to unplug, we lose perspective of the great mystery that is life. We also sacrifice our freedom.
The most important spiritual benefit of taking time out is that our intuition becomes sharper. We don't miss out on the messages our Guides, Angels, our Loved Ones on the other side, and the Divine may have for us. Yes, we have asked for their help, but for them it's like t getting a busy signal on a phone line. They can't get their message through to us.
I let go of all expectations. People, places and things are free to be themselves, and I am free to be me ~ Louise Hay
We really need to get into that feeling place of holding a higher vibration. The Universe is here to deliver to us that which we desire, but we must not only ask and visualize. We must get into the feeling place of what it would be like without resistance. How does it look, or feel? Who is around you? What colors are you seeing, or which textures.
If we make time to practice for just a few minutes every day, with the expectation of receiving, we are holding that vibration high and the Universe knows exactly what we want. Yes, everyone can do it with miraculous results! Once you have that success, you celebrate, give thanks and know you can recreate it again for something else.
We have come to forget about the adventures we looked forward to when we were young and we knew anything was possible. The messages I have been receiving from my guides lately is: wherever we are, no matter what we are doing, we must have more fun! Whether we are working on a project, in school, or going about our daily rounds, the energy we need is one of spontaneity, humor, and innocence.
Everything is energy and that's all there is to it. Match the frequency of the reality you want and you cannot help but get that reality. It can be no other way. This is not philosophy. This is physics ~ Albert Einstein
These qualities bring out the divine child within who doesn't know about failure. This child colors outside the lines, and takes breaks to play, and is free to experiment. Let the Universe take you towards your desires. Play. Wear and do things that make you feel good. Go to the ocean, lake, forest, mountains, wherever you find your connection. Ask for help and then take time to listen. You have the world spread out in front of you and you have your magic wand!

About The Author: Maggie

Maggie helps people turn the radio dial up on their vibrations to hear the messages you're meant to receive. It all began as a teen with a dog-walking job in the neighborhood that—if you'll excuse the pun—unleashed Maggie's innate Gifts as a powerful Intuitive Reader. What followed was a rewarding career as a Tarot Reader, Numerologist, Reiki Master, and Angel Card Reader—to name just a few of her remarkable skills. Maggie's accomplishments include on-air co-host for Blogtalk Radio, several published articles on Tarot and Numerology, she's an endorsed reader for The Tarot Guild, and a much sought after Intuitive Reader hired for both corporate and private events. In addition, she has a YouTube channel where you can view and subscribe to her weekly vibes. If you'd like to personally tune-in to Maggie's unique and highly accurate vibe, for yourself, you can find her at PsychicAccess.com.


This site uses Akismet to reduce spam. Learn how your comment data is processed.