Stress Blocks Your Inner Guidance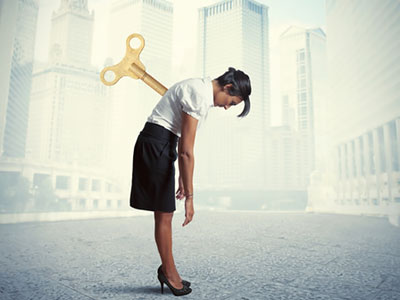 I tell my clients to always trust their intuition. It's so important that you consistently follow your inner guidance.
Do you ever have a feeling that maybe you shouldn't go somewhere, or you shouldn't do something? Your inner voice is there to protect and guide you, so always pay attention. You will benefit from this always, so trust your gut.
Do you feel disconnected from your intuition? If you want to get in touch with your intuitive side, find a quiet place in your bedroom, or even your bathroom or closet, and meditate. Become mindful of your inner voice. What is it saying? This is also a great stress reliever!
Just be by yourself and release all the stress and problems of your daily life. Nothing drowns out your inner voice more than stress and worry. The world we live in these days can be very difficult place. Take more time for yourself.
Every time you don't follow your inner guidance, you feel a loss of energy, loss of power, a sense of spiritual deadness ~ Shakti Gawain
I know it's easier said than done, but it's so important. If you are not into meditation, at least sip some chamomile tea or read a book. Taking a walk in the great outdoors can be a powerful stimulant for unlocking your inner wisdom.
Think positive. That's also a good way to get in touch with your intuitive side. When a negative situation arises try and look for the silver lining. Focus on what is good or hopeful in every situation. Focus on having clear thoughts, and do not linger or obsess over negative things. Let the positive energy flow in your life, and you will live a much more intuitive life.
About The Author: Sabrina

Sabrina has worked as a professional psychic since 1989 and owns her own successful psychic business. Prior experience includes employment with prestigious psychic companies, which served as an excellent training ground that eventually afforded her the wonderful opportunity to go into business for herself. For over twelve years, she has dispensed psychic counseling and changed the lives of more clients than she can possibly count. Her aim has always been to empower people with choices so they may fully utilize the free will given to them by the Higher Source. You can get a psychic reading from Sabrina at PychicAccess.com


This site uses Akismet to reduce spam. Learn how your comment data is processed.