Connection Helps To Deepen Your Intuition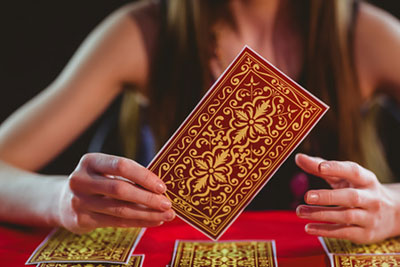 I feel the best way to deepen your intuition, and possibly psychic ability, is through your connection with others. This can be accomplished in many ways.
One way is through an intimate relationship with another person, on a very personal level. The person in your life that you connect with physically, can allow you to deepen your senses and develop your senses and sensuality. Love and passion are great for the soul, the body, and developing and expanding your intuition.
You can also deepen your intuition through a psychic circle. Psychic circles, sometimes called development circles, are a group that meets to support, encourage and to help each other develop intuitively and psychically. It is a great opportunity to connect with other like-minded sensitive people. If you are not sure if there is a group in your area, you could always start one.
Perhaps the secret of living well is not in having all the answers but in pursuing unanswerable questions in good company ~ Rachel Naomi Remen
If you do decide to begin a psychic circle yourself, there are some guidelines to follow. Ensure group members sit in a circle with feet grounded. Holding hands is a great way to deepen the connections. Invite your spirit guides to join you, or begin with a meditation. Close the session with a grounding and closing of your chakras. Make sure you debrief afterwards. These groups can be amazing, just make sure that the group members are compatible before you start.
Tarot and other oracle cards are another great way to deepen intuition. If you don't want to do readings for others, learn how to do readings for yourself, or just connect with the cards. Tarot cards can seem overwhelming and learning the meanings of 78 cards and remembering them impossible. Try instead to slowly get to know the cards. Read the meaning, study the pictures, and meditate on what speaks to you.
Oracle cards have their own language, I find, and cannot always be pinned down to written words. Once you spend quality time with your cards, you may feel confident and want to read for others. Start with family and friends. It is one of the best ways to deepen your intuition and connect with others.
Rune stones are another fun and interesting divination tool for deepening your psychic awareness. The runes have their own special powers and are comprised of Norse symbols that are hundreds of years old. Runes are traditionally carved symbols on pieces of wood, but you can make your own using rocks and paint. Just the process of making the runes for yourself will heighten your awareness and deepen your intuition.
I define connection as the energy that exists between people when they feel seen, heard, and valued; when they can give and receive without judgment; and when they derive sustenance and strength from the relationship ~ Brené Brown
Like the Tarot, runes can be difficult to learn and remember.  Spend some time reading the runes, allow them to teach you and share that knowledge with others. When you are feeling connected with the runes, connect with others and share the knowledge. Meditate with the symbols that resonate with you, and encourage yourself to go deeper.
Reading tea leaves is another tool you can use to deepen your senses. Not only is it one of my favorite drinks, it is one of my favorite and simplest forms of divination. It is also a great way for you to connect with your divine self and others. All you need is tea, and teacups. Interpreting the leaves takes great skill, and intuition. Trust what your intuition is telling you when you look at the patterns you have turned in your cup. Share your thoughts with your guest. Tea is great when shared, and bonds are developed.
There are many other ways to deepen your intuition by connecting with others. I have listed my favorites. Go ahead and try at least one, or all. You will have fun and start a wonderful new chapter in your spiritual journey.
About The Author: Nancy

Nancy is a Canadian native and Indigo/Star Child, born with a heightened spiritual awareness. She's been communicating with Angels since the age of four and enjoys a close relationship with Mother Nature that extends to the Animal Kingdom. Attracting people and animals in need, she receives premonitions and visions and heals troubled souls through the many gifts she's employed in this life, as well as other lifetimes before. Energetically, she draws people and animals to her and compassionately connects to every soul, drawing from her well of experience as a Social Worker, Tarot, Angel and Animal Reader, Aroma Therapist and Master Herbalist, to name but a few of her many prized offerings. If you'd like a reading with this Empathic, devoted and highly gifted Intuitive Worker, you can find Nancy at PsychicAccess.com.