Up Close And Personal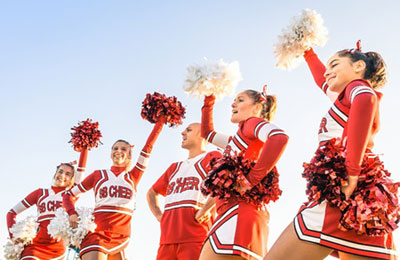 I thought it might be fun to share some little known facts about myself with my clients, so you could get to know me a little better. I have also found that personal transparency is a good thing, because it helps people relate to us better. It helps our clients to see us as real people, and not someone who should be placed on a pedestal.
I recently watched a video where Doreen Virtue talks about an ex-husband who was possessive and emotionally abusive. I also read that Dr. Christiane Northrup used to be obsessed with having the perfect mate. What do these two women have in common? The ability to be bold, daring and transparent about their personal spiritual journey.
Who we are in the present includes who we were in the past ~ Fred Rogers
Sometimes we like to create a specific image of how we want the world to see us, and we hold back any dark, dirty little secrets, but the truth is all of our experiences have created the gifts we share with others, not just the ones that make us look good. So, at the risk of being viewed as a real person with flaws…here goes.
I used to be a cheerleader captain in 7th grade, but decided that wasn't the career for me, because it was ridiculous to stand on the sidelines and shout things into the crowd that nobody really cared about. I totally didn't get the whole 'team spirit' thing.
I did everything backwards. I first had a baby, then went to college and finally got married. I am still married today, to my high school sweetheart. We've been together 33 years and still passionately in love. Whoever said a baby will ruin your life was wrong!
I am the mother of two beautiful children and my last one will be a senior next year. Sometimes I count down the days when she will be moving out to go to college. Her bedroom always looks like a tornado went through it. She also leaves the kitchen a disaster anytime she makes anything and there are make-up stains all over the carpeting (I'm not even sure how that happens.)
In learning to know other things, and other minds, we become more intimately acquainted with ourselves, and are to ourselves better worth knowing ~ Philip Gilbert Hamilton
I once dropped out of high school in my senior year. It only lasted a week. My boyfriend (current husband) threatened to break up with me if I didn't get my booty back in class. So, I switched over to a parochial school, where I could work full-time and go to school part-time. I eventually got my masters degree and was a school teacher for ten years, before I started working as a professional psychic medium. Go figure. I miss being a schoolteacher, first semester only.
I love my work as a psychic medium and spiritual counselor. It's amazing to be able to help people. Every day I wake up feeling blessed. I also love learning about people: their ups and downs, what makes them tick, what makes them human.
And last, but not least, I have always fantasized about being a cartoon voice in one of Disney's major motion films. I could also eat ice cream and pizza daily and never get tired of it!
I hope you have enjoyed taking a sneak peek into my life. I would love to learn more about you. Feel free to post a comment below sharing what you love or something crazy you've done. Thanks for stopping by.
About The Author: Julie

Julie is a psychic Medium, healer, and spiritual educator from Wisconsin with a plethora of metaphysical credentials too long to list here. After her father's passing, almost eighteen years ago, she fully embraced her natural gifts as a psychic Medium and now works full-time helping others all across the globe with spiritual readings and teachings from the beyond. She is the host of two radio shows, the owner of her own healing business since 2007, and heads an online University for international soul development (HSU). Julie is a Channel for Archangel Metatron, delivering clear messages to clients that transform their lives. If you'd like to experience this highly qualified and gifted metaphysician for yourself, you can find Julie at PsychicAccess.com.