It Is What it Is …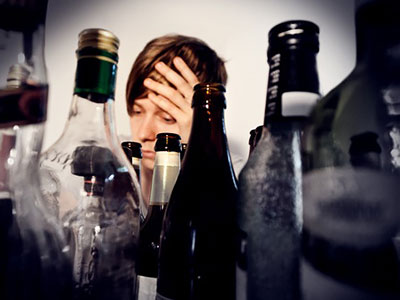 When I would lament life's ups and downs, a good friend use to say to me, "Amy, it is what it is."  I hated that particular saying! It wasn't until I was older, and maybe a little wiser, than I came understand its full meaning.
Relationships of any kind, whether that be romantic, familial, friendship, co-worker or whatever, can be a great teacher. I recently discovered a relationship to be such a case in my life.
A very dear friend of mine has been abusing alcohol to the point of addiction. I seems as if this person is on a path to self-destruction, as if she no longer wants to live. I have never seen someone drink so much in a short period of time as I have witnessed with this particular friend. Her family has tried to reason with her as well, but to no avail. We are all at the end of our ropes!
Some people believe holding on and hanging in there are signs of great strength. However, there are times when it takes much more strength to know when to let go and then do it ~ Ann Landers
This morning, after a long weekend and feeling really, really down about my friend's drinking problem, a sudden peace came over me. I have had had this weary and tiresome journey, with months and months of witnessing this particular person's destructive path, and I woke up to feel that all I could do… has been done on my part.
No more lectures, speeches and messages of hope. I am done. A feeling of acceptance and inner peace has washed over me.
I know the path to addiction can lead not only to destruction but also death, jail or insanity. But I can no longer help someone who will not help themselves. I can only give them over to the Universe. I have accepted things the way they are, right here and right now.
Another friend questioned me about what I saw in the future for our mutual friend. I simply told her that I had accepted the situation today. I did not want to confess I had consulted a few colleagues, who are excellent psychic readers, and I already know the most likely outcome of my particular friend's plight – a descent into a personal hell. Let us hope she will choose a different path in time to change the outcome for the better. I cannot change it on her behalf.
Life is a series of natural and spontaneous changes. Don't resist them; that only creates sorrow. Let reality be reality. Let things flow naturally forward in whatever way they like ~ Lao Tzu
To me acceptance means letting things be in the moment. I cannot help anyone but myself. I can no longer be a witness this person's destruction. The journey has been so arduous, so painful, so exhausting. It feels good to be released from it. A rare sense of relief came to me by accepting things not only as they are, but to know in my heart the outcome will be what it will be. I have no control over my friend's free will choices and decisions.
It pains me to let go, but in the end I must, as I will not be dragged down with this person. I have been there with my own battle of a personal hell. No one can completely know the future, as all outcomes involve free will, divine timing and, of course, divine intervention. All we can do is control ourselves, which is a challenge within itself, and pray for others.
About The Author: Angelic Amy

Amy's two near death experiences (NDE's) pushed her natal psychic abilities into overdrive and her story is featured in a famous psychic medium's new book! She's experienced a rich life full of more ups and downs than most encounter in a lifetime, which has only helped her connect to her clients on a deeper level. Tapping into her clairvoyant, clairaudient and Mediumship abilities, Amy is a prominent radio show host, has appeared on other radio shows, and is a popular Tarot reader at Psychic Fairs and parties. This native New Yorker is an experienced energy healer, a Reiki Master, and channels gentle Angelic energies through an Integrated Energy Therapy Technique. It's an honor for Amy to help you in your time of need. If that time is now, you can find this gifted psychic at PsychicAccess.com.