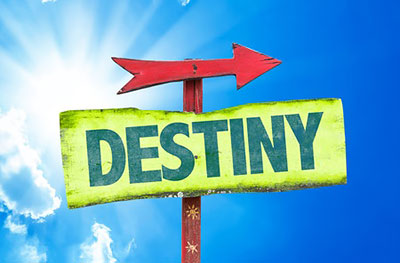 To employ a psychic as a guide or sounding board can be a very empowering experience, or it can be an experience which over time can leave you feeling that your own decisions cannot be relied on and that without the direction of that other person your life would fall apart.
My ultimate goal with psychic reading work has always been to empower the individual to ultimately develop the confidence to access their own inner knowing. This way they can come to a place in their life where they felt confident enough to rely on their own intuition and have a solid enough inner knowing that they can move forward with these impressions on their own, creating a secure and happy future for themselves.
We have all a better guide in ourselves, if we would attend to it, than any other person can be ~ Jane Austen
For a person to come to a psychic for a reading can be very helpful. Helpful as a tool for growth. Kind of like a sounding board for what we already know in our inner senses. But in the end you really are the master of your own destiny.
I cannot tell you how many times I have done a psychic reading and brought a prediction forward, only to hear my client say, "Thank you for that, this is exactly what I was feeling anyway, but I wasn't entirely sure." More and more, as the consciousness of the planet rises, I find myself merely being a sounding board for advanced spiritual souls who are really looking for a validation for what they already know, but haven't yet embraced with enough confidence.
They need my validation to use this information and to employ it in their lives. They are looking for corroboration from someone in the outer world. Of course, this can be a very helpful process along their journey, and I must say I feel honored to be able to assist people in this way. There is nothing I would rather be doing with my life.
However, the important point to bear in mind here is that it is essential for people who receive psychic readings to check themselves, to make sure that they are using the psychic and the message of a psychic reading as a constructive tool. It is a tool with which to shape and mold the present and create a better future life. The key is not to use it as an item of dependence, which can develop into an addiction. If someone does this, over time they lose sight of their own ability to make decisions. They will actually be employing the psychic or psychic reading as a tool which weakens them, resulting in a kind of psychic co-dependence which leaves the person feeling weaker, not stronger.
No man is great enough or wise enough for any of us to surrender our destiny to. The only way in which anyone can lead us is to restore to us the belief in our own guidance ~ Henry Miller
I know from experience that psychic readings can play a very important part in a person's life, especially in the expansion of the journey of the heart. But one must be vigilant to not hand over the power of your own decision-making processes to a psychic reader, intuitive consultant, or any other spiritual advisor or life coach for that matter. There is a fine line between a person empowering us in our life and a person encouraging us to becoming so dependent on them that we reach a point where we feel we have to consult this person on almost every move we make in our lives.
When I read for someone, I always have short-term goals and long-term goals. The short terms goals are to assist the person in making healthy and happy decisions in their present and immediate future. The long term goal is to assist them along the way, through various readings, to develop the confidence and ability to be able to move to a place in their lives where they feel they can confidently make these decisions on their own.
We are all children of God and have many guardians in the inner worlds that have our best interest at heart. They are guiding us moment to moment, if we will just take the time to listen to that inner voice which we all have. Also in life we will find many teachers in many disguises, coming into our lives to assist us. Teachers and guides come in all shapes and forms, including our friends, family and our beloved pets.
So, please be discerning when choosing a psychic advisor, and remember that this person is only a guide. They are not the master of your destiny. You are well capable of doing a fine job of knowing yourself and guiding yourself through your life.

PsychicAccess.com.


Sephi Roth is a natural born Psychic, Empath and Medium. For over thirty years she has maintained a successful private practice, designing personalized readings that incorporate her natural abilities, along with many other metaphysical techniques she's mastered. Over the years she has worked as private psychic consultant for two Fortune 500 companies, a prominent governmental figure and even two motion pictures. She has accomplished much in her field, but feels the most important aspect in all of her work is her desire to help others receive the answers they need. From her heart to yours, she finds no greater joy than making a difference in the lives of all she touches. Get a reading with Sephi Roth now at