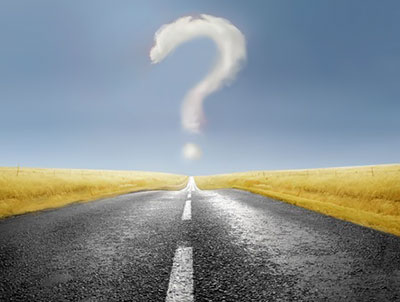 One of the things I'm most grateful for are the special people who have come into my life and taught me how to believe in myself, and to really trust and respect my personal power. There are so many opportunities every day to give up our personal power and feel like a victim of circumstances and life's challenges.
I believe it is such a tremendous gift to connect with someone in a positive relationship, where you gain a better understanding of yourself and feel empowered to be happy and the best person you can be. Whether it's a psychic consultant or a best friend, asking yourself or another person the right question can put you on the right track.
Being a participant in your psychic reading with the right consultant can be very empowering. A carefully crafted question can be very empowering, by placing you in the driver's seat on your journey to a future life that you choose for yourself. By asking the right question during a psychic consultation, you can potentially release your personal power from within.
Ask the right questions if you're going to find the right answers ~ Vanessa Redgrave
For example, consider how it makes you feel when you ask the question "When will I be involved in a happy relationship?" or "Will I be in a happy relationship in the future?" The key concepts to pay attention to here are "when?" and "will?" Doesn't that make you feel at the mercy of the unknown whim of fate, or something outside of yourself?
How about if you ask the question, "What do I need to be aware of in order to create a happy relationship?" or "How can I bring happiness to my relationship?" It really puts you much more in control of your destiny and claims your personal power back to ask your question in this way.
A very common question for psychics is: "Will I be in a relationship?" Let's assume the person is eager to be involved in a relationship, believing it will lead to a happier, more fulfilling life experience. Hearing a psychic then say, "Oh yes, you'll be in a relationship. I can see it coming soon!" makes the person feel they can be passive and just sit at home waiting for it to happen.
But to empower yourself and get where you want to go in life, by fully participating in it, you instead might want to ask, "What do I need to do to meet the right person and have the most ideal relationship."
Asking the right questions takes as much skill as giving the right answers ~ Robert Half
Questions beginning with "when" and "will" are disempowering.  Questions beginning with "what" and "how" maintain your personal power.
What do I need to do?
How can I change for the better?

What do I need to be aware of?
What do I need to work on?
Asking yourself or the psychic a powerful-filled question can lead you to a more powerful result. Think about your question and rephrase it to the best outcome in which you honor the powerful, creative spiritual being that you are.
You aren't here to experience whatever crumbs may fall on your path. You're here to experience your magnificent ability to create whatever you want and to make the world a better place. Do not let the questions you choose to ask prevent you from getting where you want to go.

PsychicAccess.com.


Stacy is a talented Medium, Healer, Bodyworker, Reiki Master, teacher and entrepreneur living in a cozy hideaway on the Central Coast of California. She possesses a variety of Clair gifts and is well versed in metaphysical practices. Stacy has spent thousands of hours reading for patients in Hospice and has honed her gifts without the need of any outside tools! She's been an active seeker of knowledge, wisdom and experience for forty years and feels inspired to share her gifts as a spiritual counselor and healer with others to ease suffering and clear confusion that sometimes clouds our truth and higher purpose. She works with Angels and Guides to bring their peaceful, loving and transformative messages to her clients. If you'd like to experience Stacy's inspirational energy for yourself, you can find Stacy at