John of God (Day 11) – Goodbye John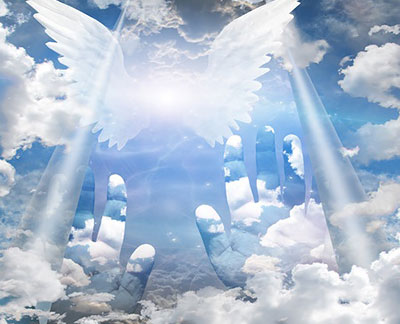 We gathered for breakfast on our last John of God day and chatted about the final day's events. Cher, Ruby, Rachel and I headed off to Current, while Nicola went for a Crystal Bed and Doriane and Katherina went before  to present photos for healing.
Current was especially lovely. They played some wonderful music and I could feel one of the Casa Entities dancing with me. It was quite spirited and my heart swelled with joy. I could also feel Archangel Metatron come in several times with downloads, as my face would contort and twitch uncontrollably and my eyes would move back and forth rapidly, and roll backward in my head. So cool!
After attending Current, we went for blessed soup. Ruby said that she felt kind of sick. Sometimes if you are new to current it can be pretty intense, especially if you are highly intuitive.
Energy work is priceless. It makes every day extraordinary and transforms the mundane to the holy ~ Silvia Hartmann
In the afternoon the rest of the group presented photos and said their goodbyes to Medium João. I had my two prayer triangles blessed and signed, and Ruby brought through 30 photos. The Entity wanted to know why she waited so long to present the photos and she was a bit surprised as that was what Diego had told her. Note to self: if you have more than 10 photos, split them up and bring some through one day and the rest through on another day.
The usual protocol is to bring the photos at the end, after you have taken time for your own healing work. But I feel many of those people in the photos are desperate for healing and prayers, so why would I make them wait another two weeks before they receive healing? So, unless you are there for a severe personal physical issue, like cancer for example, I would bring the photos through once you've gone through the "first-time line" for yourself.
After we went through the line for the last time, we all hung out together and waited to have our picture taken with Medium João. At the end of the day, when it is the last day for your group, all the guides are invited to bring their groups to the garden behind the main building for photos with Medium João. Often he is quite tired and so the photo taking is done quickly. Unless you have a great photographer in your group, the photos may not be the best.
Healing does not mean going back to the way things were before, but rather allowing what is now to move us closer to God ~ Ram Dass
Saturday was our last day in Brazil. Ruby and I went to the Sacred Waterfall for the last time and said goodbye to some lovely friends we made. Nicola and Rachel left bright and early that morning to catch their flight, and Doriane and Katerina relaxed at the Casa taking in a last minute Crystal bed session and massage before their flight home.
It was an amazing, life-changing experience and I can't wait to guide another group next year!
This series of blog posts is an excerpt from Julie's April 2015 journal, which she wrote when she was acting as the guide for a group of spiritual seekers. They experienced a 12 day visit to Casa de Dom Inácio de Loyola in Abadiânia, Brazil, where they went for healing by seeing the world-renowned psychic medium, spiritual healer and deep trance channel, João Teixeira de Faria, more commonly known as João de Deus or "John of God." To read more of the series follow Julie's RSS Feed or visit her Author Page.
About The Author: Julie

Julie is a psychic Medium, healer, and spiritual educator from Wisconsin with a plethora of metaphysical credentials too long to list here. After her father's passing, almost eighteen years ago, she fully embraced her natural gifts as a psychic Medium and now works full-time helping others all across the globe with spiritual readings and teachings from the beyond. She is the host of two radio shows, the owner of her own healing business since 2007, and heads an online University for international soul development (HSU). Julie is a Channel for Archangel Metatron, delivering clear messages to clients that transform their lives. If you'd like to experience this highly qualified and gifted metaphysician for yourself, you can find Julie at PsychicAccess.com.