A Psychic Reading To Verify Your Intuition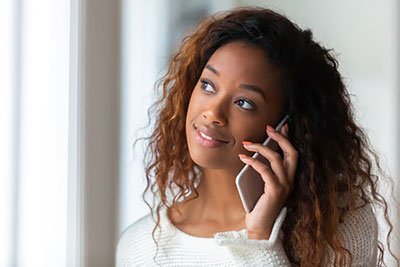 Preparing yourself appropriately for a psychic reading will help to clear the "cobwebs" away, so you can get the most out of the session.
Before your reading, choose a quiet place where you will feel relaxed and can be alone, free from distractions. Next, make yourself feel comfortable and focused with a little ritual. For example, you could dim the lights, burn a bit of your favorite incense, or light a candle. You could simply sit in a room where you spend most of your time at home, meditate, hold a rosary, or your favorite crystal.
Breathe and relax. Relax your hands. Think about your issues, and formulate the questions that you want to ask the psychic. Try to be as specific as possible. When you ask your question, your psychic will be able to tune into your energies much more clearly.
We each have a sixth sense that is attuned to the oneness dimension in life, providing a means for us to guide our lives in accord with our ideas ~ Henry Reed
Often you have one very important question. I, as your reader will tune into you clairvoyantly to get a general picture of the major issues in your life. Afterward, I will focus on your question. If you have limited time available, it is very important that we focus on this most urgent question as soon as possible, since I will pick up on your other issues anyway.
A reading can reveal a serious problem you have no idea about, such as an office foe disguised as a friend and the strange, unexplained things that happen as a result, which leads to your confusion. Why not verify what your intuition tells you with a reading?
I will reveal to you the instances that were turning points that led to the series of events which led to your current situation. I will also look into your future for possible outcomes if you continue on your current path.
I usually start by focusing on you, and look at any influences, to see which are obstacles and which are blessings. Then I look at your hopes and fears, to give you realistic advice, and tell you the truth about your situation and the people around you. I then look at those helpful influences that will help you solve your problems and bring clarity.
About The Author: Lelia Star

A single mom, fashion designer, fitness trainer, and a natural born Intuitive, Leila lives a full and rewarding life in Texas. Her psychic practice includes a growing clientele that includes several famous celebrities. She's mastered many metaphysical tools, including: Tarot, Runes and Astrology, and has been using her natural Clairvoyant, Clairaudient and Clairsentient gifts for more than thirty years, gifts that go back at least three generations. She can easily tune-in to a client's energy, addressing their most urgent issues and needs. She's always been a strong advocate for women, helping her clients to feel good about themselves, on the inside as well as the outside. Not only is Leila still very active in the Goddess community, but she's a gifted mystic who can communicate with loved ones, interpret your dreams, perform guided meditations and accurately communicate your astrological path. If you'd like clear insights on your past, present and future that will help you embrace your most confident self, you can find Leila at PsychicAccess.com.