The One Becomes Many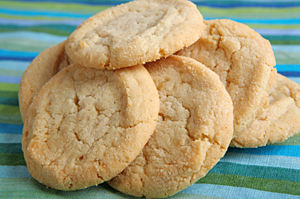 Our 'One' Universe is made up of two aspects. It consists of a field which has components with no mass. This is known to us as space, or the immaterial. The second component is the things that are in this field, namely matter or the material.
The fascinating thing is that elements of this field (what is our cosmic backdrop) are the same as the elements comprising the matter of what manifests in this field (what is in the cosmic backdrop).
So how do we tell them apart?  What makes them distinct? Well, one could picture it using the following imaginative explanation. The 'Great Force of Intelligent Love', or 'The Great Cosmic Baker', uses thought, love and creativity to take elements from the field. These are mixed together in a holographic pastry bag and then squeezed out onto a holographic pastry sheet, namely our current plane of existence.
When a load of bricks, dumped on a corner lot, can arrange themselves into a house; when a handful of springs and screws and wheels, emptied on a desk, can gather themselves into a watch, then and not until then will it seem sensible, to some of us at least, to believe that all these thousands or millions of worlds could have been created, balanced and set to revolving in their separate orbits — all without any directing intelligence at all – Bruce Barton
Through this 'baking process' the immaterial, which had no mass or dimension before, now takes form in the shape of cosmic cookies, which we can call material reality.
The one cosmic field becomes the many cosmic cookies! Eventually the many cookies decay and go back into the one field. The One becomes The Many and The Many become The One.
So, is there really a Great Cosmic Baker? Well, if not, how do the cosmic cookies of our material reality get here in the first place? How did the process for baking cosmic cookies get started? And who decided that there would be peanut butter cookies, as well as chocolate chip cookies, and not just ginger snap cookies?
Heartlight © 2009
About The Author: Heartlight

Heartlight is an "Empathic Coach" with a lifetime of developing of ESP. With 16 years of working as a Psychic Adviser, (the last 7 years of adding Life, Motivational and Relationship Coaching training into the mix), she maintains a very loyal following at PsychicAccess.com. She goes beyond simply sharing messages about things that are hidden from her clients awareness along with information she receives about their future. Heartlight also coaches her callers to use the messages that come through her empathic gifts for their own highest good by blending kindness, humor and wisdom into her readings. Get a reading today with Heartlight at PsychicAccess.com.


One Response to The One Becomes Many