Finding Heart And Soul In An Age Of Digital Devices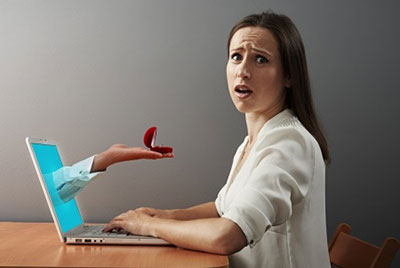 I've been friends with Gail and Paul since they were my neighbors in San Francisco, 22 years ago. This was long before today's popularity of digital technology and our growing dependence on wireless, hand-held devices, such as our smart phones, tablets, laptops, and now even our watches.
Our homes were next to each other and the backyards adjacent. Over the fence, we exchanged conversation, shared Thanksgiving and Christmas dinners, and frequent "tastes" of new recipes. Life happened and in time they moved away. Later, I also moved, but we continued to exchange phone calls and written notes.
For the past ten years, I have been living in the Pacific Northwest, a mere three hour drive from Gail and Paul. We eventually reconnected and now keep in touch mostly through Facebook posts, videos and photos. Gail chronicles their life on the farm they now own. Through social media, she's inspired me to also grow vegetables and fruits, and I've inspired her to save seeds from harvests to plant the next Spring.
The more time we spend interconnected via a myriad of devices, the less time we have left to develop true friendships in the real world ~ Alex Morritt
But nothing beats the experience of real social interactions… in person. Recently we met up half-way between our homes at a beach community and enjoyed the Sunday market together. We picked up where we had left off so many years ago, and later left laughing and happy, each with an open invitation to visit anytime, "Mi casa es su casa!" We'd reinforced our very human bonds and as I drove home, I felt heart-warmed, loved, and content. In contrast, I enjoy their electronic posts as a way of staying touch with daily activities, but I don't feel 'warm fuzzies' from it.
I have also come to realize that due to my increased reliance on social media, I have lost contact with former friends who don't use email, smart phones and Facebook. I cannot recall the last snail-mail letter I wrote…maybe five years ago? And even that was composed on the computer! I do miss sending and receiving personal, hand-written letters. Once a spelling champ, the spell check on my computer has dulled the formerly sharp edge of my spelling acumen. Yet, I'm addicted to it.
While immediate digital access to anything and everything, anywhere in the world, is very exciting to me, like a virtual visit to New York's Metropolitan Museum, it's a one-dimensional experience. I don't hear the waterfalls, or feel dwarfed by marble statues towering above me on pedestals. I am now getting lost in vast marble halls.
Somewhere along the way, when we were building social media products, we forgot the reason we like to communicate with our friends ~ Evan Spiegel
There is nothing that can replace the real, in-person interactions and human experiences shared with a friend or a loved one. Nothing beats having all of our senses engaged. It doubles the experience and builds our personal history.
Many of the questions I get from clients are about falling in love with someone they've "met online," but never in person. Professionally I remain objective and put my own views aside to deliver messages from Spirit. Relationships are very important to all of us, and good ones are hard to find. But can we truly find it online?
The true test of love is time. Don't give your heart to someone you "know" only by what they choose to text you about themselves; to someone you cannot see or feel their energies. Give your love to someone when you've got to know all about them, when you've built some history together. There is bound to be conflict in any relationship. Before you love, meet them in person! See whether you can compromise and bend to each other's wishes. Nothing can replace the human contact that nourishes and feeds our hearts and souls.
About The Author: Dianna

As a conduit to Spirit since birth Dianna provides channeled information from her Guides, Archangels, Ascended Masters & Animal Spirits. During readings, information comes to her through telepathy, empathy, visual images and physical sensations. She additionally uses Automatic Writing for very specific details and timing, Tarot and the Lenormand Cards. Dianna's specialties are providing you with remarkably accurate answers to your questions using her psychic consciousness to assist you in reaching new and rewarding goals. A Libra/Aquarius rising with three grand trines in her chart, Dianna has chosen to use her psychic gifts and Reiki Healing Energy to help others, providing practical answers to life's questions plus healing and clearing blockages. You can get a psychic reading from Dianna at
PsychicAccess.com.