Talking To Your Spirit Guides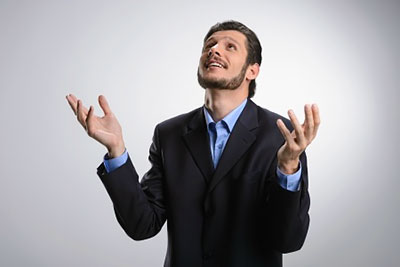 Spirit Guides are spiritual beings who have lived and experienced at least one lifetime on Earth. Some call them Guardian Angels. The experience they had here on Earth gives them the ability to be of service to us. But we have to request their assistance, they will not come to us on their own. Our Spirit Guides do not make our decisions for us, but they can show us the path to follow.
We can have more than one Spirit Guide in our lifetime. As we progress along our life path, our Spirit Guides will grow with us. They are with us to help us with our spiritual growth and they can help us develop our spiritual skills and psychic abilities.
Connecting with your Spirit Guides provides you with the guidance and the confidence to grow into your true spiritual self. Meditation, prayer, divination and other forms of spiritual practice are all great ways to receive guidance from your spirit helpers. But the most simple and basic methods can work just as well!
The most important way to open a path for spirit to reach you is to be consistent in your effort to contact them daily. By having regular contact, you not only increase your faith and awareness of their presence, but an ongoing dialogue can occur ~ Asandra
One of the easiest ways to communicate with your guides is to simply talk to them, both in your mind or out loud, like you would talk to your friends. Another way would be to write letters to your guides, or to keep a journal. Sound too easy? Not at all! Spirit Guides are always there and listening. It's said if you want help from them to simply communicate it to them, in whatever manner works best for you.
Don't be afraid to talk to them, they won't hurt you. Have you ever had the sense someone was watching you? Chances are that it was one of you Spirit Guides. They are there, looking over your shoulder and ready to guide you whenever you need them. You do not have to be psychic or have an intuitive gift to communicate with Spirit Guides. We all have guides, you just have to belief and be willing to reach out to them. They are with us, just waiting for us to open that door.
Spirit Guides can take on all shapes and sizes. One of mine  is a lady with long flowing white hair. She is soft spoken and gentle. I speak to her as I would a friend or family member. She comes to me sometimes in my dreams. No matter what your guide looks like or the mode of communication you us they will be there for you. All  you have to do is ask . Don't be afraid. Just reach out to them.
About The Author: Lani

Lani is a third generation psychic, who inherited her gifts from her mother and grandmother. In addition to her skills as a clairvoyant and dream interpreter, she is a natural born empath, and can feel what others feel. She can feel your difficulties and immediately pinpoint your dilemma. Through this gift, she can accurately guide you to make the right decisions that will improve your future. Get a psychic reading with Lani now at PsychicAccess.com


This site uses Akismet to reduce spam. Learn how your comment data is processed.