Finding Your Soulmate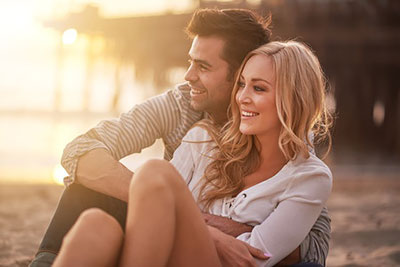 Has it been a while since you were in the type of relationship you really want? Have you been in very toxic relationships in the past, or just been without a relationship for a while now? Are you currently seeing someone and questioning whether they are 'the one'? There are a few keys steps to follow in order to attract the partner you have been desiring and dreaming about.
Firstly, to find the right one and also know when you have found this person you need to know exactly which qualities you want in a partner. Begin by actually writing down five non-negotiables that you want to find in another person. These should be qualities that you cannot live without. Once you have determined what these qualities are, you are one step close to finding your soulmate.
Loving someone and having them love you back is the most precious thing in the world ~ Nicholas Sparks
It is important to know exactly what you want in another person, so that when they come into your life you can be certain they are right for you. Being unclear about what you are looking for will lead you to all the wrong people and possibly cause you to settle for qualities that are not a good match for you.
Next, open your heart and mind to the possibility of finding this person. If you believe that you will find love and are worthy of love, then you will be successful in finding it. If you don't have faith that it will come your way, you may actually be pushing it away. It is important to remain positive and send out the right energy for others to be attracted to you.
Begin getting out there more. Get involved in things that you enjoy and make you happy, because this will open the doors for you to finding a person with similar interests. When you are out having fun, and just being yourself, you are more likely to find your partner. There are times when people want to find a partner, but instead of looking they just wait for love to come to them. Try taking a more proactive approach and begin getting out there more. Stay available and open to new plans. Start saying "yes" more and going out with different people.
Our universe grants every soul a twin – a reflection of themselves – the kindred spirit ~ Julie Dillon
Keep in mind what your non-negotiables are, while you are out and about. Keep your eyes and heart open, because your soulmate could be sitting right next to you. Make sure to keep all doors open and take on new opportunities. The more open you are the more likely you will be to find the one. Keeping your heart open and believing that your love is out there will lead you to finding them. Know that your love is also out there looking for you and have faith that at the right moment you will meet them.
Following these steps and staying consistent in finding your soulmate will lead to doors opening in this area of your life and will bring in the right person to your life.
About The Author: Summer

Summer resides on the East Coast and is a skilled Energy Worker, Tarot Reader and Counselor with a Master's Degree in Psychology. Over the last ten years, her compassionate approach has empowered many clients to overcome difficult life situations. Her clear Intuitive answers, coupled with her counseling credentials, make her the ideal practitioner that her clients return to for advice. She specializes in the areas of love, career and relationships, and clients testify on how accurate her predicted timelines have been. Many also report on relationships that have been restored, thanks to her sage advice. If you'd like to relieve anxiety, find answers and know what the future holds for you on any situation, you can find Summer at PsychicAccess.com.