Merciful Listeners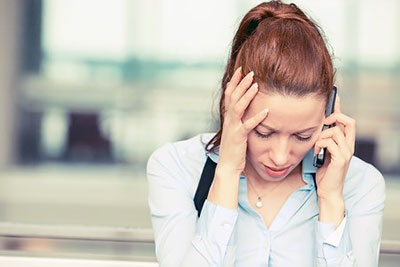 When seeking guidance, a good spiritual counselor or psychic advisor can give hard, practical advice. They can be like compasses in a dark night, and they can read the signs and be forces of measure when there is no point of reference.
Some, like astrologers or diviners, simply watch for patterns, tides and symbols to pass on their messages; like data readers of the Divine they can look for clues for their clients, organize ideas and offer orientation and direction. Yet, without the reference of personal experience (the common point of comfort that our clients seek) many problems cannot be properly addressed in people's lives.
Genuine listening is hard work; there is little about it that is mechanical…  We hear with our ears, but we listen with our eyes and mind and heart and skin and guts as well ~ Alfred Benjamin
Psychics, in general, can become very involved with their clients. Many of us are motivated by compassion and empathy. Clients call us to convey their greatest fears and sorrows, but there is never enough time to address all of their concerns and anguish. At times we probably don't address them at all, even with all the time in the world. It would be difficult to say that we are not concerned, because of the intensity of the clients calling with their important stories. These calls offer wonderful opportunities for education, coaching and perhaps mutual inspiration. But time is of the essence.
The greatest inspiration for many of us have been our callers. It often reminds me of our greatest humanity, as it reminds me of my own fortuitous position as a listener. Oftentimes it can be most humbling to be presented with similar problems, and to be faced with no apparently simple answer for difficult, complex problems. And then to have to essentially assuage the client's fears in the depths of their despair.
The question arises: "What would one really tell the self?" How easy can it really be for that many of us? Can we really tell a person how easy it is to solve a problem that may have no solution at that present time – because problems like that do exist. There could be possible future solutions (and often one would have to work with callers about solutions at possibly future opportunities.)
The "he will call you one day" solution is tiring, when indeed, perhaps, there may be a happier you without him! Or there may be a new opportunity waiting. Or maybe you just need to call him yourself? This is the type of thinking we want to help you see as well. Of course, many of my clients do hear from him, and I do see these wonderful readings come true, but I am also amazed at the strength, the power and the determination in some of my clients. I know they have the self-reliance to know that if he doesn't, that the future is just as interesting to them if the present does not work out.
Who are the people, for example, to whom you go for advice? Not to the hard, practical ones who can tell you exactly what to do, but to the listeners; that is, the kindest, least censorious, least bossy people you know. It is because by pouring out your problem to them, you then know what to do about it yourself ~ Brenda Ueland
For the context of your call, you must know we can be presented with endless problems that have in themselves no solutions. The simplistic "this problem has a solution if you choose it" has no bearing for many people in the real world.
This is where kindness is paramount, this is where the line between teacher and student, parent and child, in truth, in all echelons, all strata, disappear. There are sometimes no solutions in the immediate realm. Sometimes only kindness is needed, even if not heeded, and not always chosen. If not consciously so, always done so, by the act of listening, as listening is an act of mercy in itself.
Kindness defines the common goal and our clients' wishes, and is the prime motivation for their call. It is the axis of communication, even if it can take on a difficult tone. It will define their outcome. And it is always present in all forms of communication, and rarely departs.
And with that, through patience, the solutions will be created, because it is in acknowledging problems, and in listening, that solutions are seeded and understanding is founded. When intelligently planned, and when understood, amazing solutions can be created. When problems are decently acknowledged, not declined or ignored, not for the sake of being eternally optimistic, but to find a way through this labyrinthine life, and recreate, not obfuscate, listening in an authentic manner will mean acknowledging the bearable, as well as the difficult, in order to create choices.
About The Author: Carmen Miro

Carmen's waking dreams have provided accurate glimpses into the future for celebrities as well as political and international figures. Her non-judgmental, Empathic approach, as well as her unique method of Tarot reading, affords her the reputation as a groundbreaker in her field. This European born Canadian is the first online psychic to promote the idea of Empathy and emotional thought transference, and she has written a great deal on the subject. For a comprehensive Intuitive reading that will transform your life, you can find Carmen at PsychicAccess.com.