A Spiritual Two-By-Four Upside the Head…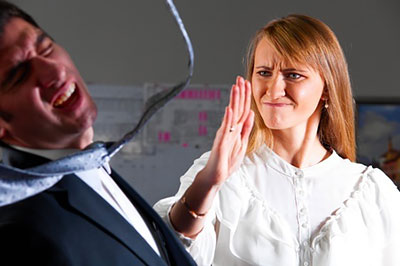 Recent events in my life have led me to deep lessons of inner strength, patience, wisdom, and of course love. A very dear friend, whom I love with all my heart, has been going through an extremely tough time. This friend's recent outbursts and meltdowns have, however, affected me personally in a very negative way – to the extent that I now feel I can no longer be around this person.
The negative energy and thought processes my friend carries is something I am picking up psychically more so than ever. I have had to shield myself frequently from this person. It is not to say I am leading my friend in the dust, but I must admit my well-being and welfare need to come first.
Being deeply loved by someone gives you strength, while loving someone deeply gives you courage ~ Lao Tzu
I have spoken to my friend about these issues, but it seems to go on deaf ears. I have even enlisted family for help; it wasn't out of maliciousness but genuine concern for my friend's personal welfare. Of course, my friend has chosen to be stubborn and is now blaming others for these problems, instead of looking in the mirror. Some honest, non-judgmental and courageous soul searching is what is needed to resolve this state of affairs.
I find it sad and very disheartening to see the people in our lives, whom we hold so dear, sometimes need a spiritual 'two-by-four upside the head.'  When I decided to back away from my volatile friend, I was met with defiance, opposition, and desperation.
I have been given spiritual message after message to allow people to just be as they are. We sometimes need to "let go, and let God" with people we love, when we can no longer be on the journey with them. But spiritual surrender is so hard for many of us – especially when we have been there ourselves in the past.
When I see my friend, I am reminded of my own spiritual journey out of the dark chasm of life into the spiritual light. It may be called 'spiritual warfare,' but when you cannot still a witness to their misery and manipulative machinations, you realize that you have no choice other than to separate yourself from them.
When we remember we are all mad, the mysteries disappear and life stands explained ~ Mark Twain
I sense my friend is going to go through a Dark Night of the Soul. A dark night of the soul is when you are doing your own life review here, instead of on the other side. It is a difficult period of time when you are questioning everything and everyone's motives, asking yourself those tough life questions of why you are here, and is this all life has to me offer you.  You also ask yourself those burning questions as to what are you going to do with the rest of your life. It is a time when one feels intensely alone in the world, and disconnected from others and from God.
I am grateful for prayer at this critical time. Praying keeps me spiritually strong and connected to the Divine. I pray every day that my friend will get the show back on the road and see that there is a light at the end of the tunnel. It is up to my friend, not me, to pull this through and begin to live the life the Universe had intended. A vibrant, healthy, and beautiful life is waiting! Meanwhile, all I can do is let it be. I am free to be me, as my friend is too at this moment.
About The Author: Angelic Amy

Amy's two near death experiences (NDE's) pushed her natal psychic abilities into overdrive and her story is featured in a famous psychic medium's new book! She's experienced a rich life full of more ups and downs than most encounter in a lifetime, which has only helped her connect to her clients on a deeper level. Tapping into her clairvoyant, clairaudient and Mediumship abilities, Amy is a prominent radio show host, has appeared on other radio shows, and is a popular Tarot reader at Psychic Fairs and parties. This native New Yorker is an experienced energy healer, a Reiki Master, and channels gentle Angelic energies through an Integrated Energy Therapy Technique. It's an honor for Amy to help you in your time of need. If that time is now, you can find this gifted psychic at PsychicAccess.com.