John of God (Day 10) – Crystal Bed Glory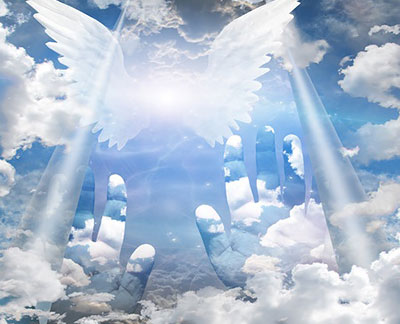 The morning was quiet, as almost everyone in our group had undergone the Spiritual Intervention the day before. Once you have a Spiritual Intervention you are required to rest for 24 hours in your room. You can go and eat your meals, but you are not suppose to interact with anyone and definitely no talking. For some people this is quite hard, but for me it is quite heavenly.
Since I experienced the intervention for the healing group of photos and names that I brought along, I used this time to continue my prayers for everyone and reflect on my experiences here as a first-time guide. When you act as an ambassador for the healing of another, you are not bound to the same rules, but I do like to honor the quiet and continue to hold the healing space for the full 24 hours.
True silence is the rest of the mind; it is to the spirit what sleep is to the body, nourishment and refreshment ~ William Penn
As a new guide there are many things that I would do the same, but there are many things that I would do differently next time. I did feel truly blessed that my initial guide from nine years ago was there visiting, and he gave me much good advice on being a guide. You will always have people looking for a quick fix, or not wanting to do the work, or follow the rules. And then you will have people who feel like you are their personal babysitter 24/7 and if anything goes wrong it is your fault.
Many seekers come to the Casa with a laundry list of issues which isn't always easy for a guide to deal with. The definition of a guide is "a person who advises or shows the way to others." So, being a guide is kind of like being a Guardian Angel. The individual needs space to figure things out for themselves, but a guide is always there… ever-ready to assist and advise.
So, if you choose me as a Casa Guide you can expect a bit of hand-holding the first week, but the second week I will step back and allow you to immerse yourself fully into the experience and rise up in your own power.
We all had a light breakfast and then walked to the Casa. Along the way I encountered Todd and together we toured Luz Divinia's and decided that's where I will stay when I bring groups. It's quite lovely. Not as nice and spacious as Irma Sol, but much closer to the Casa and I fell in love with the meditation deck with a scenic overlook.
On our way to the Casa we stopped at Frutti's for a delicious ice tea with lemon. It was like a smoothie – very refreshing in the hot Brazilian sun.
At the Casa we all scheduled and enjoyed crystal bed sessions.  They are most relaxing and very healing. There are seven lights that are the colors of the chakras and they are placed vertically to coincide with each chakra when you are lying underneath it.
Follow your bliss, and doors will open for you that you never knew existed. Follow your bliss and the universe will open doors for you where there were only walls ~ Joseph Campbell
I have been guided to purchase a crystal bed when I return home, so I am excited to be bringing one back to Wisconsin. I don't believe there are any in our area. My plan is to offer crystal bed sessions at my office.
After the crystal bed I went and paid for my Casa badge and she took a photocopy of my passport, as well as my picture. She said Medium João would have to sign it before it was ready. I will be picking it up when I return in a few weeks. Oh my, I can't believe it's only a few short weeks away, a year really flies by fast!
Since we had just had Spiritual Intervention the day before we were not allowed to enter the Main Hall or Current Room for 48 hours, as we were told that the energies at the Casa were too high for our own good. After you've had a Spiritual Intervention your auric field is open, so you have to be careful about mixing energies with others. It is best to keep to yourself and immerse yourself in the healing energy through meditation at the scenic overlook or the crystal bed sessions.  Also it is recommended to enjoy the free blessed soup and bread on the Casa days each Wednesday, Thursday and Friday.
After bathing in the beautiful energy at the Casa de Dom Inácio we returned to the Pousada and enjoyed a lovely dinner together, making new friends and basking in the Casa energy that has become our own. We are all glowing with a newfound love and light seen by all. I find it fascinating the reports of healing all over the little town of Abadiânia, whether you are sitting at the Casa, in your Pousada or walking the streets. The Casa Entities begin working on you as soon as you send a photo or name with someone, or as soon as you make the decision to go.  There are even reports of healings as early as the flight to Brazil!
One more day to go before we head home, tomorrow is our last day. My it goes so fast when you are having fun!
This series of blog posts is an excerpt from Julie's April 2015 journal, which she wrote when she was acting as the guide for a group of spiritual seekers. They experienced a 12 day visit to Casa de Dom Inácio de Loyola in Abadiânia, Brazil, where they went for healing by seeing the world-renowned psychic medium, spiritual healer and deep trance channel, João Teixeira de Faria, more commonly known as João de Deus or "John of God." To read more of the series follow Julie's RSS Feed or visit her Author Page.
About The Author: Julie

Julie is a psychic Medium, healer, and spiritual educator from Wisconsin with a plethora of metaphysical credentials too long to list here. After her father's passing, almost eighteen years ago, she fully embraced her natural gifts as a psychic Medium and now works full-time helping others all across the globe with spiritual readings and teachings from the beyond. She is the host of two radio shows, the owner of her own healing business since 2007, and heads an online University for international soul development (HSU). Julie is a Channel for Archangel Metatron, delivering clear messages to clients that transform their lives. If you'd like to experience this highly qualified and gifted metaphysician for yourself, you can find Julie at PsychicAccess.com.