Are You A Star Child?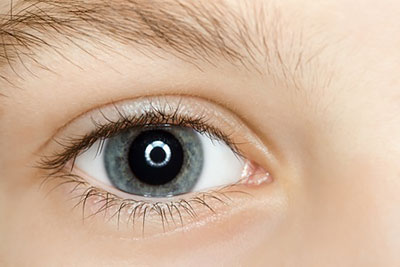 One the best Tarot readings I have ever had was many years ago, using a very old-fashioned method – I wrote a letter and mailed my questions to the reader. This lady was amazing and sent back a cassette tape of the reading. Her soothing voice from the tape deck told me my soul came from another planet. That was the reason that I was different and felt different, she went on to say to vive a la difference and enjoy my individuality. I did not know it at the time, but she was telling me I was an Indigo Child. The reader told me I was different, and to embrace it. The process and her insight were fascinating and I have been forever changed by her words.
When these children make profound observations about human foibles, more than one parent has shaken her head and asked herself, 'What kind of child have I had?' ~ Richard Boylan
I believe we are sent with a mission to fulfill and unless we discover what that mission is, we experience a profound disconnect with ourselves and the world around us. I feel the Star Children are the gatekeepers to the other dimensions. Also called the Crystal Children, they have come from another planet to help humanity. Are you a Star Child? If you were born in the 80s or later, it is more likely that you are a Star Child; or more often referred to as an Indigo. For those of us born before then, it is less likely, but it is possible. I personally feel there are more older Star Children than younger. I feel that the older "stars" were beckoned to come and help the planet after many past horrific events. Just my opinion.
The Indigo label is surrounded with much controversy, as many educators and medical people feel that many parents look to make sense of a child that may have issues, such as Attention Deficit Hyperactivity Disorder (ADHD) or a psychiatric problem. It is sometimes difficult to know the difference and it is a challenge for the "experts".
Star children possess gifts that they have been given to help change the world. They work from a place of love and are dedicated to their goal. I feel the challenges begin to occur as the star children grow into adults and lose the sense of who they are and why their soul came to earth. This disconnect can manifest in many dysfunctional ways, leaving the person to struggle with issues like addiction and depression. It is important to nurture the awareness we had as young star children and continue the belief into adulthood. I know personally I struggled with self-love and what my soul purpose was. I was lucky enough to eventually remember what my gifts are and how and why to use them.
To me these children are the answers to the prayers we all have for peace. They're vigilant about cleaning the earth of social ills and corruption, and increasing integrity ~ Doreen Virtue
If you feel you are a star child and struggling, get some guidance to help you rediscover why your soul manifested and what your mission is here on Earth.
Some signs that you maybe are one of the Star Children:
– You possess a psychic ability;
– You are highly intuitive;
– You are very spiritual and engage in regular spiritual practice;
– You feel like you are different from those around you;
– You have an innate desire to help others that cannot be easily explained;
– You feel you can make a big difference in the world.
If you identify with at least half of these traits, it is likely you are a Star Child. Embrace your differences, believe you were brought here to make a difference on this earth, and surprisingly you will.
About The Author: Nancy

Nancy is a Canadian native and Indigo/Star Child, born with a heightened spiritual awareness. She's been communicating with Angels since the age of four and enjoys a close relationship with Mother Nature that extends to the Animal Kingdom. Attracting people and animals in need, she receives premonitions and visions and heals troubled souls through the many gifts she's employed in this life, as well as other lifetimes before. Energetically, she draws people and animals to her and compassionately connects to every soul, drawing from her well of experience as a Social Worker, Tarot, Angel and Animal Reader, Aroma Therapist and Master Herbalist, to name but a few of her many prized offerings. If you'd like a reading with this Empathic, devoted and highly gifted Intuitive Worker, you can find Nancy at PsychicAccess.com.


One Response to Are You A Star Child?