John of God Day (Day 9 ) – Physical Intervention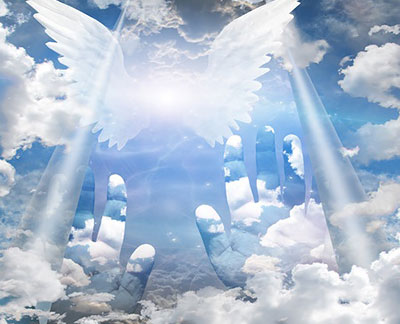 Casa days are considered "high intensity" days, because this is what you have truly come here for, to be bathed in the vibrational frequency of the Casa Entities through the physical being known as John of God. The Casa Entities are everywhere and present daily, but only Medium João (John of God) is in full-swing on Wednesday, Thursday and Friday each week.
The other days of the week he might be seen milling around the town and engaging with the other visitors. It is said that Medium João constantly moves in and out of deep trance so you never know if you meet up with him if he is "in Entity" form or actually himself. Those who have known him long can easily tell, but most of the travelers are quite unaware.
So on this day, Wednesday, in our second week here, I had encouraged my group to join me for breakfast and walk to the Casa together. It is a nice ritual and a great way to come together and heal as a group energy, as well as individually.
Healing is a matter of time, but it is sometimes also a matter of opportunity ~ Hippocrates
When we arrived at the Casa at 7:25am it was standing room only inside the Main Hall. Oftentimes, Medium João will come out on stage and speak with the group or perform volunteer Physical Spiritual Interventions.  This is similar to "surgery", but they do not like to use medical terminology here, as Medium João is not a medical doctor.
When you volunteer for a Physical Spiritual Intervention you must have a physical issue. One of the ladies in our group wanted to do a physical intervention. When we got to the front of the line and the assistant asked her what she wanted it for, she replied "Whatever's in my highest good." And the Brazilian girl said, "No, it must be something physical."
I guess that only makes sense? It is all a learning process for all of us. What I have learned (sometimes the hard way) is that it is best to be specific with your healing requests. What I do is make a "laundry list" of physical issues I'd like to receive healing for and then during my prayers and meditations I ask God for more general, esoteric requests like "enlightenment" or "awakening." It is also best if you can end all of your requests with "whatever's in my highest good," which is like saying, "God I would like healing for this (be specific)", but then say… "You know what is in my highest good, so I surrender this healing to you, trusting that you know what needs to be done."
Healing does not mean going back to the way things were before, but rather allowing what is now to move us closer to God ~ Ram Dass
Needless to say, almost our entire group gathered together in the Intervention Room for a most profound spiritual healing. I sat quiet and still with my lap full of all the names and photos of over 1000 people seeking healing of all sorts. The next 24 hours was spent in quiet contemplation, as I prayed for each person asking God to open their hearts to receive his love.
By your faith you are healed.
We all supported each other during the 24 hour bed rest, and I obtained dispensation from the Casa Entities to attend to my group's needs during that sacred time.
This series of blog posts is an excerpt from Julie's April 2015 journal, which she wrote when she was acting as the guide for a group of spiritual seekers. They experienced a 12 day visit to Casa de Dom Inácio de Loyola in Abadiânia, Brazil, where they went for healing by seeing the world-renowned psychic medium, spiritual healer and deep trance channel, João Teixeira de Faria, more commonly known as João de Deus or "John of God" To read more of the series follow Julie's RSS Feed or visit her Author Page.
About The Author: Julie

Julie is a psychic Medium, healer, and spiritual educator from Wisconsin with a plethora of metaphysical credentials too long to list here. After her father's passing, almost eighteen years ago, she fully embraced her natural gifts as a psychic Medium and now works full-time helping others all across the globe with spiritual readings and teachings from the beyond. She is the host of two radio shows, the owner of her own healing business since 2007, and heads an online University for international soul development (HSU). Julie is a Channel for Archangel Metatron, delivering clear messages to clients that transform their lives. If you'd like to experience this highly qualified and gifted metaphysician for yourself, you can find Julie at PsychicAccess.com.