My Spirit Guides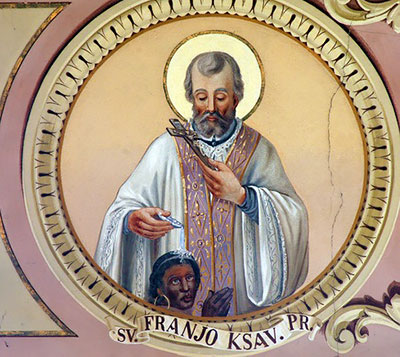 Spiritual mediums often work with spirit guides. Some work with only one guide, while others have several guides assisting them. I have many guides around me. They help move my psychic readings quickly and help get the answers and information people need.
The first of my spirit guides I knew about were Ishet, Ohkona, Nastar and Chadly. Ishet is a female guide of the Egyptian dream temples. She gives me balance, perspective, and understanding of the human mind. Okona is a male native American, who guides and guards me on my path. He gives me strength and perseverance. Nastar is my runner, and helps set up situations ahead of me, such as perhaps guiding a client to me, or even a simple task, like having a parking space available near the front door of a destination. And then there is Chadly, who is a nature guide. He comes through as an old, rough frontiersman, buckskins and all, he brings me humility and greater awareness in connecting me with all things natural.
Your Spirit Guides and Angels will never let you down as you build a rapport with them. In the end, they may be the only ones who don't let you down ~ Linda Deir
When I became a spiritualist, Nickawa stepped in as my healing and mediumship guide. Nickawa shows himself to me with long black hair with feather plumes in the back, dark skin, and wearing a white robe. Though he appears perhaps to be Native American, I would rather say he is a native of world peace and freedom. Nickawa brings strong, no-nonsense, healing energy.
The next troop of guides that came to work with me, are the guides of Henry Drummond, and there's a story to be told here. A well–known healer named Vern Overly, came to our spiritual center to give talks and demonstrations. When he called for a volunteer for psychic surgery my hand went up, even though I had no idea what to expect, and I was chosen.
First he came over to me and whispered in my ear, "Your grandfather Ralph and brother Stephen are here to let you know that everything is okay." My grandpa Ralph was my mentor as a child and taught me to take care of animals and build things, and my younger brother Steve fell from a tree while coon hunting at age 17. His whispered message dumbfounded me.
I soon drifted into a trance and don't remember anything about what happened in the healing. At the end of his talk that day, he announced that he only had one of his books about his spirit guides left, and he passed it to me and told me, that if I wished, these guides would work with me too.
Since that day, when I call for Vern's main guide "Henry Drummond" they all become available. Henry's earth life was as a Scottish evangelist, writer and lecturer in the late 1800s, he wrote the book The Greatest Thing in the World, which we all know is love, which sold millions of copies.
There are too many of Henry's guides to tell you about each, but one of them is Clara Barton, the Red Cross nurse from the civil war, and I know that when she pops into my internal vision during a reading, that some very accurate health information is about to be revealed.
We begin to see that we are spiritually linked with people halfway around the world, and with those who lived hundreds, even thousands of years ago. We begin to see that we emerge from, and are the expressions of, a single consciousness that is limited by neither time nor space ~ Hal Zina Bennett
I have worked with these guides for many years now, and I feel so much positive good has come from them. It seems that we are destined to continually bring new spirit guides into our lives when there is a need for them.
My latest guides I call on when inspired to, have come to my attention through my recent experiences with John of God, the internationally acclaimed healer from Brazil. I have spent time in his presence at the Omega Institute in New York. John of God has many spirits who work through him.
Interestingly, as my father was a Catholic from Europe, he passed his Patron Saint name, Francis, to me, as his father and grandfather had done before him. It is my middle name. It so happens that St. Francis is one of John of God's most prominent Spirit healers. I guess my past has caught up with me.
I sometimes call on St. Francis and for all of John of God's healers to intervene and help me and my clients to find the right methods forward, and to help bring stability, happiness and peace of mind.
I hope this blog will inspire you get in touch with your own spirit guides, for you to find understanding, truth and inspiration in your life.

About The Author: Tommy

Tommy has worked as a Spiritualist Medium in New England for over two decades and has served on many boards of spiritualist churches. He's an Energy Worker and Medium of uncommon ability who has trained with the best Mediums in the country. He's helped clients from all over the world receive detailed messages from Spirit Guides and loved ones in Spirit. His information is not only accurate but fast, which is something that clients truly value in the fast-paced world we live in today. If you'd like someone who can tap into your energy, tune into your higher self, and deliver all the answers you seek, you can find Tommy at PsychicAccess.com.


This site uses Akismet to reduce spam. Learn how your comment data is processed.