John of God (Day 7) – Waterfall Cleanse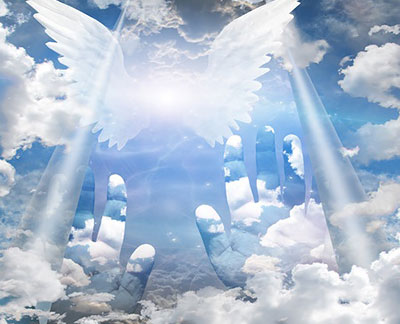 This morning I took all my photos that I brought with me for healing to a Crystal Bed session at 10:20am Brazil time.  We went into Room 8 and St. Ignatius of Loyola was the Casa Entity that worked on our healing. Dom Inácio (as he is known) is the 'Big Kahuna' around here. The Casa is named after him and he is the main Entity that is in charge of the whole Spiritual Hospital that has been created here.
I asked for healing in my right ear this morning, as I can feel a lot of pressure in that area. I have undiagnosed Meniere's Disease (my mother has it as well) which affects my hearing.
After the crystal bed session I wandered around the Casa grounds, praying and meditating for everyone that I had energetically brought with me for healing. I could feel the Casa Entities working as I moved into a deep trance-like state and received visions of many healings, and the many people that I would be bringing for further healing and awakening.
Pure water is the world's first and foremost medicine ~ Slovakian Proverb
I always tell my healing group back home to "be sure to put your water by your bedside every night asking the Entities for healing on whatever specific issues you have and ask that the water be infused with special healing and blessings. Then in the morning first thing when you awake drink the water and thank the Casa Entities for this healing opportunity."
All healing is done by God. The Casa Entities are here to help us because it helps them evolve and expand in the Spirit world.  It is an atonement, if you will, for past transgressions, but also it's an opportunity for them to continue to help us here on this planet. So even though we are working specifically with a group of Ascended Masters and Spiritual Lightworkers, all healing is done by God's hand and our own faith. The Casa Entities constantly tell us: Your Faith Will Heal You.
The Casa grounds hum with hammers and machines as the construction workers are busy expanding and improving the Casa grounds to accommodate the large number of crowds that come through when Medium João is in session.
This afternoon we traveled to the Sacred Waterfall for a most amazing experience! The whole group went together and it bonded us like nothing else. There is a sacredness about the group coming together to experience the waterfall for the first time.  Last year (before I began guiding my own groups) someone got a pass outside of the group and took a few people, before we went together as one big group, and it did seem to take away from the first-time group experience.
Don't drink by the water's edge. Throw yourself in! Become the water. Only then will your thirst end ~ Jeanette Berson
For me the Sacred Waterfall is the second most powerful part of the entire visit to Abadiania. Passing before Medium João is the first, of course. Everyone cannot get over how transformational the waterfall is. As I stood holding the space and making sure each person was safe, I held witness to a beautiful rebirth, a spiritual cleansing of the soul.
Purging, cleansing, clearing, that which no longer serves us collectively as women and individually as people. Emerging renewed, revitalized, re-birthed with our light shining brightly for all to see.
As each woman emerged from the Sacred Baptism by Waterfall there was a serene sparkle about her that collectively grew as the next took their turn, until finally we were all carried away on Angels' wings back up the trail in silence to wait for the taxi.
This series of blog posts is an excerpt from Julie's April 2015 journal, which she wrote when she was acting as the guide for a group of spiritual seekers. They experienced a 12 day visit to Casa de Dom Inácio de Loyola in Abadiânia, Brazil, where they went for healing by seeing the world-renowned psychic medium, spiritual healer and deep trance channel, João Teixeira de Faria, more commonly known as João de Deus or "John of God" To read more of the series follow Julie's RSS Feed or visit her Author Page.
About The Author: Julie

Julie is a psychic Medium, healer, and spiritual educator from Wisconsin with a plethora of metaphysical credentials too long to list here. After her father's passing, almost eighteen years ago, she fully embraced her natural gifts as a psychic Medium and now works full-time helping others all across the globe with spiritual readings and teachings from the beyond. She is the host of two radio shows, the owner of her own healing business since 2007, and heads an online University for international soul development (HSU). Julie is a Channel for Archangel Metatron, delivering clear messages to clients that transform their lives. If you'd like to experience this highly qualified and gifted metaphysician for yourself, you can find Julie at PsychicAccess.com.