John of God (Day 6) – Singing To Cleanse The Soul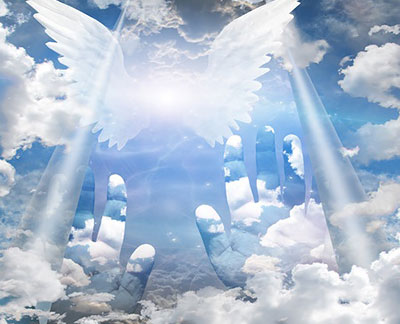 This morning we all gathered for singing to cleanse the soul, and prayers to heal the heart for the Sunday Church Service, held in the main hall and led by Diego. It was very uplifting and transformational for all, as song unites the soul and brings you back to oneness. So beautiful.
The afternoon was spent relaxing by the pool. We could do this because the sky was overcast, since those who had spiritual intervention are not suppose to be in direct sunlight. We were at a local cafe enjoying deliciously sinful chocolate coconut cake and white chocolate macadamia nut cake. Some ladies went for an invigorating swim, while others just enjoyed getting to know each other more in this beautiful Brazilian setting.
Later that evening some of us went to the Casa for the nightly Rosary held at 7:00 pm sharp, while others caught up on the home front with Skype calls to their family and friends. Most of the other guests at our Pousada had checked out earlier that day, leaving the entire place virtually to ourselves – quite a treat!
Music washes away from the soul the dust of everyday life ~ Berthold Auerbach
Everyone you meet on these journeys are so lovely and precious.  You can feel the love flowing from one being to the next. We all look at each other with "knowing eyes" for our souls have met before and walked this path together, many times.
One of the Casa Entities that John of God incorporates is St. Ignatius. Dom Inácio was a Spanish knight from a Basque noble family. After living a life of entitlement he served as a military leader. While recuperating from wounds received in battle, Ignatius had a spiritual experience that led him to turn his life around. He founded the Society of Jesus, an international religious community of men today known as the Jesuits.
This series of blog posts is an excerpt from Julie's April 2015 journal, which she wrote when she was acting as the guide for a group of spiritual seekers. They experienced a 12 day visit to Casa de Dom Inácio de Loyola in Abadiânia, Brazil, where they went for healing by seeing the world-renowned psychic medium, spiritual healer and deep trance channel, João Teixeira de Faria, more commonly known as João de Deus or "John of God" To read more of the series follow Julie's RSS Feed or visit her Author Page.
About The Author: Julie

Julie is a psychic Medium, healer, and spiritual educator from Wisconsin with a plethora of metaphysical credentials too long to list here. After her father's passing, almost eighteen years ago, she fully embraced her natural gifts as a psychic Medium and now works full-time helping others all across the globe with spiritual readings and teachings from the beyond. She is the host of two radio shows, the owner of her own healing business since 2007, and heads an online University for international soul development (HSU). Julie is a Channel for Archangel Metatron, delivering clear messages to clients that transform their lives. If you'd like to experience this highly qualified and gifted metaphysician for yourself, you can find Julie at PsychicAccess.com.