Letting Go Of Past Hurts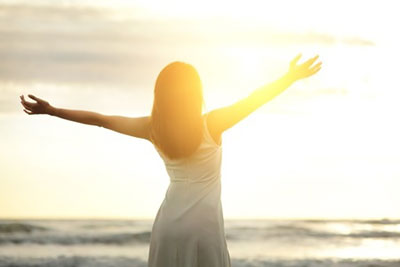 Do you live with regret? Do you often find yourself lingering in the past? Whenever you have some free time, do you find yourself thinking of all the wrongs people have done to you, or how you let yourself down? Let me tell you, it's time to let go and stop dwelling on past hurts.
Living in the past is such a waste of time and energy, because you cannot change the past. Instead start thinking of your future. Set some new goals. Take whatever happened in the past, learn from it and move on to better things.
Finish each day and be done with it. You have done what you could. Some blunders and absurdities no doubt crept in; forget them as soon as you can. Tomorrow is a new day. You shall begin it serenely and with too high a spirit to be encumbered with your old nonsense ~ Ralph Waldo Emerson
Stop thinking negative, start thinking positive. Only you have control over your thoughts and feelings. Easier said than done. I know, but trust me it makes a world of difference if you persevere. Whenever you catch yourself thinking of past hurts and regrets about what could have been, just stop. Stop lingering on those thoughts and start looking towards the future.
Ask yourself… is this something I can change? Is this a positive thought that can help my future? Or am I dwelling on things I no longer have any control over?
There is so much more to life than nursing regrets. Start your day thinking I am going to live in the present. I am embracing the now. I can do this and I am I am proud of myself that I handle every situation as best I could. And when I fail, it is merely another opportunity to learn and grow.
About The Author: Sabrina

Sabrina has worked as a professional psychic since 1989 and owns her own successful psychic business. Prior experience includes employment with prestigious psychic companies, which served as an excellent training ground that eventually afforded her the wonderful opportunity to go into business for herself. For over twelve years, she has dispensed psychic counseling and changed the lives of more clients than she can possibly count. Her aim has always been to empower people with choices so they may fully utilize the free will given to them by the Higher Source. You can get a psychic reading from Sabrina at PychicAccess.com