Stop Waiting And Start Living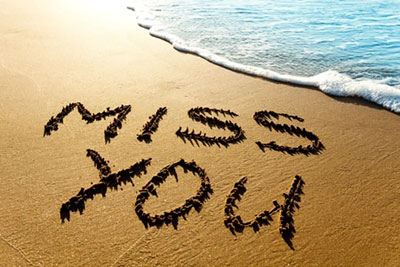 Dear Isthemus,
I don't even know where to start. I've copied a few passages from my diary, it's the only way to tell you how I have been treating myself, and I am ashamed. I could use some insight as to where to go from here. Here is what I wrote.
"Every day, I push back the emotions that hit me like waves from a stormy sea. I talk myself down and sooth my troubled soul. I have done something I swore I would never do – I put myself on the back burner.
On hold. I wait.
Constant but irregular contact. Superficial chats between declarations of love, ending with we'll talk again soon. The connection of two souls so opposite, so pulled.
We've languished in a dead-end relationship because, sometimes, status quo is easier than mustering the courage to end it and start fresh ~ Melissa Chapman

I wait. I catch myself physically holding my breath, not wanting to think about what would come next. I ache to be in his arms and to hear verbal reassurance of love. The avoidance of reality when stepping into the secret bubble. The ear shattering sound as it popped in synchronicity with the off button on the phone.I wait. I have only hours with him and do not know when I will see him again.
I wait. I make myself dinner and turn on soothing music. I pour myself a glass of wine and sit in the shadows. The irony.
I wait. I am alone. I mentally reach out to him and wonder if he can feel my presence, can he hear my cries? If I tell him how I am hurting, am I putting pressure on him?
I wait. So I agree,  I tell him I respect he wants to do the right thing at the right time. I wish I knew if I was completely sincere or just telling him what I felt he needed to hear? To be the good sport? I swallowed my feelings while patting him on the shoulder.
I wait. Plans change, life changes. I scold myself for being selfish and dramatic, for I find myself angry more and more often. I hate myself for getting into this, my emotions are getting harder to control. We speak only when he is "free to talk."I wait. I mutter to myself for picking up the phone and then slamming it down. I cannot contact him.
I wait. I hear from him as he's busy trying to get out the door. I became enraged and lashed out at him with childish threats.
I wait. I am sick with the thought of not hearing from him again,  exhausted. Exhausted from stuffing my emotions, exhausted from releasing them.
Yet, I wait.
Ashamed.
Every partnership needs both an emotional and physical connection to really stick together; one without the other leads to a lot of questions, judgments and miscommunication, which leads both people to a dead-end ~ Robin Cassady
Dear One,
First, let me just start with the fact that there is no judgment here. I became deeply emotional when I read your passages, where there is an unbalanced and incomplete love relationship there is always real pain.
We all have a basic human need for validation. I can feel your desire to be validated openly by the one you love so dearly.  Please understand that you are emotionally starving from the incompleteness of this relationship. The opposite of validation is not honoring ones needs, goals or accomplishments. I know your not being validated, in truth neither is he.
Your love and your pain is valid.
Perhaps that connection you hold in such esteem is failing you? The confusion lays within what you have been told or shown and the reality of what you are living.
What is truth? Truth is your belief in the moment. Personal truths can change, not because you don't hold value to your truth, but simply because new information may be presented that may change that truth. I strongly suggest you take a look at what your truth truly is and how it affecting you and others around you.
You deserve to freely, openly love – that is something you are denying yourself, and is being denied to you.
You are waiting for him to make a decision before you make one for yourself. You, my dear one, have given away your power.
You're not a victim in this, you walked into this with your eyes open, remember this was your choice, and it is also your choice to put yourself "on hold". You both hold a different responsibility in the behavior and the outcome.
If your partner repeatedly refuses to devote the time needed to develop closeness and emotional intimacy, your relationship is on the fast track to nowhere ~ Deborrah Cooper
There is no maliciousness in him wanting you, but, not letting go of one branch before reaching out to another is not selfless behavior. It is fear-based behavior. You connected with each other and both of you fear losing the other if you don't stay connected. Unfortunately in this scenario, everyone loses. What may make you feel good in the moment is also creating guilt, frustration and anxiety.
If you decide to let him go, you are being selfish and I applaud your selfishness. It is not to say that you won't have your time in the Sun with him – but not right now. Not until he can freely and openly love you back. Sometimes it is the timing and sometimes it is the lesson. The lesson is to take a long hard look at yourself and honor the Goddess within. A higher power has brought you together for some reason that needs to play itself out. Those reasons are yet to be revealed. That vibrating connection you feel may be that you are from the same soul group and made an agreement to meet here. Will it be the love you have been waiting for? Only time will tell.
In the meantime, you, my dear, need to step out of the shadows. Stop waiting and start living. Build the life you want, be true to your soul self, love yourself first and foremost.
Love and Light,
Isthemus.

About The Author: Isthemus

Isthemus is an experienced psychic advisor with her own Metaphysical Company based out of the Fraser Valley of British Columbia. A natural born empath, clairsentient, clairvoyant, intuitive Counsellor and psychic advisor. Patty still does Paranormal Investigations as well as teaching workshops on how to interpret signs. You can talk to Isthemus at PsychicAccess.com.