John of God (Day 5) – Rest And Relaxation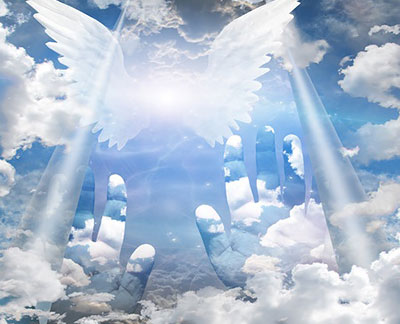 Saturday morning we spent at the Casa lounging on the Meditation Deck, enjoying the Crystal Beds and sitting in the Main Hall.  The intense healing energy is quite strong regardless of the day you visit. Medium João is in session Wednesday to Friday, but the healing continues to flow, with or without his presence.
The Casa is built upon a huge crystal vortex and that in and of itself is quite extraordinary, but you add in the spiritual entities that Medium João works with, and it literally feels as if you've been transported to another dimension of time and space.
We gathered for a lovely lunch at the Pousada and enjoyed relaxing conversation. I could feel the group coming together as we each walked our own healing journey. Every day of our stay our Pousada offers three buffet style meals fit for a Queen. Of course, there are always the quaint restaurants in the area to visit, for a change of scenery. The meals include a wonderful array of fruits, vegetables, beans, grains and meat. The variety is delightful and we all came with voracious appetites.
Gratitude and wonder are two of the most empowering and healing perspectives ~ Jonathan H. Ellerby
One thing I love about Abadiania is that I can eat as much as I want and never gain a pound. I think it's because of all the walking and perusing each day that burns it off.  That, along with the fact that the food in Brazil is quite wholesome! It doesn't contain all of the poisons and toxins we introduce into our food in the U.S.
In the afternoon we strolled back to the Casa, to pick up souvenirs in the bookstore and enjoy treats at the new Casa Cafe. It's lovely to soak up the healing Casa energy any day of the week. I always tell my group to engage with the Casa as much as possible, for that is why you came. There are many stories of miraculous healings occurring all over the Casa, not just in the current room or during spiritual interventions.
It is indeed a most sacred place, and putting all of the responsibility for your healing solely in the moment you are before Medium João is a huge missed opportunity. Healing is a very personal matter for all, but most importantly, healing is between you and God… and God is everywhere. Medium João, the Casa Entities, and the sacred grounds of the Casa de Dom Inácio de Loyola simply act as a conduit for your connection to God and to your own healing.
The portal of healing and creativity always takes us into the realm of the spirit ~ Angeles Arrien
That is why, when I take people's photos with me, I literally carry the photos on my person at all times when I am at the Casa. Whether I am sitting in the Main Hall, on the Meditation Deck or having a Crystal Bed session, the photos are always with me. I become one with them, acting as a surrogate for the beautiful healing energies to flow directly to you.
Everyone you meet at the Casa is so lovely and precious. You can feel the love flowing from one being to the next. We all look at each other with "knowing eyes" for our souls have met before and walked this path together, many times.
This series of blog posts is an excerpt from Julie's April 2015 journal, which she wrote when she was acting as the guide for a group of spiritual seekers. They experienced a 12 day visit to Casa de Dom Inácio de Loyola in Abadiânia, Brazil, where they went for healing by seeing the world-renowned psychic medium, spiritual healer and deep trance channel, João Teixeira de Faria, more commonly known as João de Deus or "John of God" To read more of the series follow Julie's RSS Feed or visit her Author Page.
About The Author: Julie

Julie is a psychic Medium, healer, and spiritual educator from Wisconsin with a plethora of metaphysical credentials too long to list here. After her father's passing, almost eighteen years ago, she fully embraced her natural gifts as a psychic Medium and now works full-time helping others all across the globe with spiritual readings and teachings from the beyond. She is the host of two radio shows, the owner of her own healing business since 2007, and heads an online University for international soul development (HSU). Julie is a Channel for Archangel Metatron, delivering clear messages to clients that transform their lives. If you'd like to experience this highly qualified and gifted metaphysician for yourself, you can find Julie at PsychicAccess.com.