John of God (Day 4) – Presenting Photos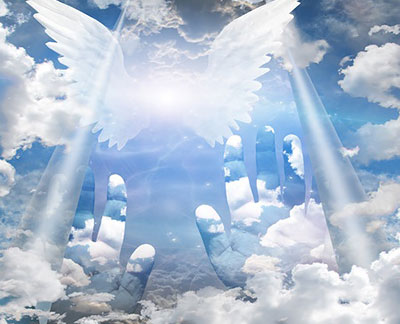 This morning a few from my group gathered to sit in the blessed Current Room together. I was thrilled to be motioned into the second room for the more advanced mediums – it is quite an honor. Heather Cumming was quite lovely taking us through a beautiful blessing and healing meditation channeled by the Casa Entities.
I brought all the names of the people on my healing list, as well as all the photos of those who registered for distance healing and who wanted to be on herbs. I prayed over everyone for four solid hours, while sitting there in Current.
I could hear the shuffling of feet as the lines came through to pass before Medium João. It was an honor and a privilege to pray for them and to hold the space of love and light where healing is complete.
Healing is a matter of time, but it is sometimes also a matter of opportunity ~ Hippocrates
The first hour in Current is a little tough, as your body gets adjusted to the confined space and sitting still. I could feel intense pain shooting up my back, so I asked the Casa Entities if I was going to sit for four hours they were going to have to help me with this pain.
Next, I could feel Dr. Augusto come in and pour a liquid salve down a column in my back and the pain instantly left my body. It was a beautiful experience and lovely reminder of how the Casa entities work. Dr. Augusto de Almeida was the Casa Entity who did my physical surgery when I went to Brazil for the very first time in 2005.  He was a surgeon in a previous lifetime. At the time I was a school teacher and suffered from quite severe and debilitating migraines.
After Current, we left and went to eat blessed soup prepared by the Casa staff and served to hundreds daily, free of charge.
In the afternoon we waited in the Main Hall for the second-time line to be called to present photos for those wanting herbs, and also to ask for permission to take my group to the sacred waterfall. As we waited patiently in line, I closed my eyes and prayed that all who came for healing and all who were open to healing would receive it.
Soon it was my turn. Diego, our translator, took my photos and slip of paper with my request and handed them to Medium João. He then motioned me to step closer and I was face-to-face with John of God. Our eyes met and for a split second I did not see John of God, I saw my father who had passed 18 years ago. It was almost as if Medium João had transformed or shape shifted into my father's body and physical presence. I felt immense love, shock and awe all at once, and then began to cry.
Although the world is full of suffering, it is also full of the overcoming of it ~ Helen Keller
Diego smiled a knowing smile, handed me back the pictures with the prescription for herbs, and ushered me into the sacred Blessing Room. I walked slowly  into the Blessing Room, as if I were walking on a cloud. When I sat down, I could hear the entity say, "You just saved her life." And then my father came in, clear as could be once again (in my mind's eye) and said, "She (my sister Geri) is going to be okay." And I started to sob again.
I had not known that on Wednesday, when I was intensely called into the Spiritual Intervention Room, that my sister Geri was in a hospital in Florida fighting for her life. She had a surgery before I left for Brazil and was at home recovering and in good spirits. But by the time I had arrived in Abadiania her health had begun to decline and upon going to the emergency room discovered that she had an advanced infection. She was in a serious condition. I truly believe that through John of God and all of the love and support from the Casa Entities, and our father who passed, my sister was able to pull through and be a blessing to many in her life.
Afterward, I went into the crystal bed for a 20 minute healing session, carrying the package of all the photos and names for healing. It was such a beautiful and extraordinary day!
This series of blog posts is an excerpt from Julie's April 2015 journal, which she wrote when she was acting as the guide for a group of spiritual seekers. They experienced a 12 day visit to Casa de Dom Inácio de Loyola in Abadiânia, Brazil, where they went for healing by seeing the world-renowned psychic medium, spiritual healer and deep trance channel, João Teixeira de Faria, more commonly known as João de Deus or "John of God" To read more of the series follow Julie's RSS Feed or visit her Author Page.
About The Author: Julie

Julie is a psychic Medium, healer, and spiritual educator from Wisconsin with a plethora of metaphysical credentials too long to list here. After her father's passing, almost eighteen years ago, she fully embraced her natural gifts as a psychic Medium and now works full-time helping others all across the globe with spiritual readings and teachings from the beyond. She is the host of two radio shows, the owner of her own healing business since 2007, and heads an online University for international soul development (HSU). Julie is a Channel for Archangel Metatron, delivering clear messages to clients that transform their lives. If you'd like to experience this highly qualified and gifted metaphysician for yourself, you can find Julie at PsychicAccess.com.